Earth Day: Keeping It Green at Stetson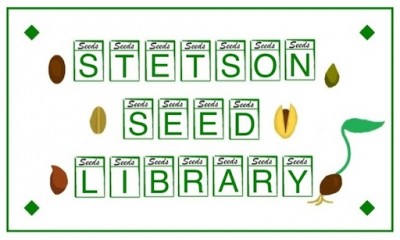 As part of its Science Saturday series, Stetson University's Gillespie Museum has partnered with the Stetson Environmental Coalition to host the 2015 Earth Day: Keeping It Green at Stetson, on Saturday, April 18, from 10 a.m. – 1 p.m. at the Museum and the adjacent Rinker Environmental Learning Center.
This annual event showcases the ongoing work of a range of student organizations with an environmental mission, including Hatter Harvest, Stetson Cycles, Team Sandhill, the Stetson Beekeepers and the Stetson Scrappers. This year's event will showcase two new projects: the grand opening of the Stetson Seed Library and a digital art installation entitled "Sustainability Gallery" by first-year honors student, Annette Morton.
Check out the full schedule for Earth Week at Stetson University, posted on the Gillespie Museum website.
Along with information booths about these organizations and their work on campus and in the community, there will be Earth-friendly activities in and around the museum, including a walk through the organic garden, a pollination station, recycled arts and crafts, and more. As part of the opening of the Seed Library, a series of demonstrations, on starting seeds (co-sponsored by Pauline's Lucky Market Garden) and seed exchanges will be held throughout the morning.
This event is free and open to the public; cultural credit is available to Stetson students. The Gillespie Museum is located on the southeast corner of the Stetson campus, at 234 East Michigan Ave. For more information, contact the Museum at 386.822.7330 or visit www2.stetson.edu/gillespie.