Incoming class looks strong on decision day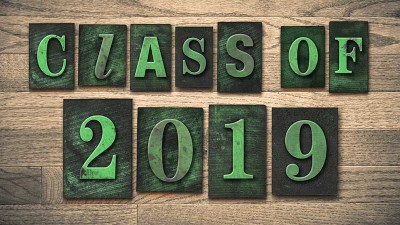 Every year by May 1, thousands of high school seniors make a decision that
will affect the rest of their lives: where they will go to college.
Students around the country are making decisions, assessing life goals and
weighing options.
As Stetson University bids farewell to the 2015 graduating class this
weekend, it also is excited about the newly admitted class of 2019.
"Of the nearly 11,000 applications submitted to Stetson, about 7,000 were
accepted or roughly 63 percent," said Joel Bauman, vice president of
Enrollment Management. "This is on par with what has been seen in the
past."
More than 1,000 of those admitted students have already made deposits,
which is higher than Bauman was estimating for the May 1 college deposit
deadline.
"Potential students are looking at and applying to many different
colleges," said Bauman. "We don't expect every student who is accepted to
attend. But the high number of early deposits is encouraging. It shows
Stetson is doing something right when so many great students who have a
choice to go many different places want to come here."
Other facts about the admitted class include:
143 are either valedictorian or salutatorian of their high school
graduating class
Average GPA is 3.88
Average ACT is 26 (out of 36; national average
is 21)
Average SAT is 1161 (out of 1600; national average is 1010)
61.9 percent are female and 38.1 percent are male
4.9 percent are international (from 87 countries)
41.8 percent are students of color from the United States
Applicants represent 48 states and seven U.S. territories
73.4 percent went to public high school and 22.1 percent went to
private high school
"Stetson seeks academically talented individuals with leadership potential
and records of personal growth and community service," said Bauman noting
that the test score calculations exclude scores for students who were not
required to submit them. "Each application is reviewed individually and
holistically, taking into consideration qualities of academic preparation,
extracurricular activities, leadership potential, character and
recommendations."
The size of the enrolled, incoming class will not be finally determined
until September, as students take their time to make the important
decision of where they will attend college.