Winner of the Davidson Award for Journalism announced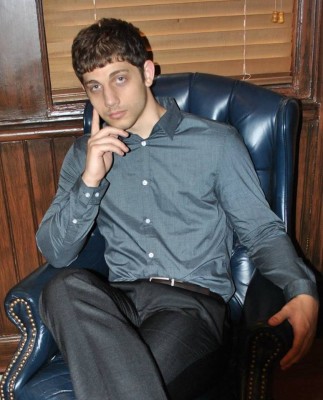 George Salis, Stetson class of 2015, has won the 2015 Josephine F. Davidson Award for Integrity in Journalism for his writing and reporting, and will receive $500. Kaley Fulton was named runner-up of the award, presented by Stetson University's journalism program.
Salis is a double major in English and psychology, and has contributed to The Reporter, Stetson's student-run newspaper. He also works for Stetson University's marketing office, where he's created video content and writing for both Stetson Today and Stetson Magazine. Salis is also the recipient of the 2015 Ann Morris Prize for Fiction from the Gender Studies Department and the 2015 Sullivan Award for Fiction from the English Department. Fulton is a second-year student studying political science and French, and has been a staff contributor to The Reporter.
A judge remarked that Salis' writing is "mature, analytical, thorough. What I appreciated the most is the author's ability to talk about complex topics in a manner that is comprehensible to the wide audience." One of Salis' submissions was a story published in economic development magazine Forward Florida about Stetson's new graduate program in social justice education. He also submitted two stories written for Stetson Today, including one that examined campaign financing. Referring to Salis' story about W.L. Newkirk, M.D., another judge said its "reporting brings to life a Stetson program on lifelong learning with an engaging portrait of a doctor-turned-playwright."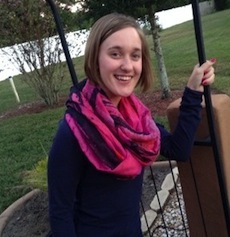 Fulton's submissions were from The Reporter, including an essay about Stetson's controversial new monument known as "The Rock." Her writing, one judge noted, "threads a thin line between analytic reporting and editorializing, often crossing on the side of the latter. However, it is a brave crossing — the author tackles controversial topics, assumes the role of a watchdog of university leadership, while also advancing deep care for those who are most affected – students."
A panel of Stetson faculty from the journalism program and Communication and Media Studies Department, along with Daytona Beach News-Journal editors, blind-judged the entries to select the winners.
The Davidson award was established by Stetson alumni Bill and Sally Gillespie along with donations by friends, family and colleagues of the late Josephine Field Davidson, former editor of the Daytona Beach News-Journal.
Presented by the journalism program, which is part of Stetson's Communication and Media Studies department, it honors work that best exemplifies the integrity, accuracy, clarity, and unselfish concern for others that was personified by Davidson. Any current Stetson students who published journalism this past year on any topic, in any medium, including online or in The Reporter, were eligible to enter.
by Andy Dehnart
Assistant Professor of Journalism