Stetson Entrepreneur Set to Launch TSOLife Web Application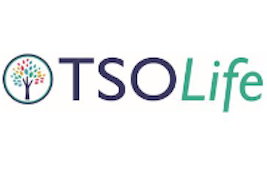 David Sawyer, a Stetson student studying finance and entrepreneurship, is the CEO and founder of TSOLife, a web application that lets users leave behind their own legacy for future generations. This application would allow anyone to record their story, and history would not be reserved solely for famous figures anymore.
Sawyer will be hosting a cultural credit event at 6 p.m., Thursday, Aug. 27, at Stetson's Rinker Auditorium, inside Lynn Business Center, 345 N. Woodland Blvd., to launch the TSOLife web application. Sawyer's employees and fellow Hatters: Stella Parris, Margarita Parris, Samantha Zarek, Sebastian Florez and Richard Roe, will also be there to help debut the application. The event is free and open to the public.
"I got the idea at my grandmother's funeral in November of 2013 when I was hearing stories about her life that I had never heard before," Sawyer said about his inspiration for creating the application. "I began wondering what it would have been like if she could have shared her personal memories with me through her own voice and have her stories told the way that she wanted them portrayed."
TSOLife is an LLC founded at Stetson University and employs only Stetson students and alumni. Sawyer made this decision based on the quality of work he has seen from his colleagues. "Stetson has a phenomenal computer science program, and they have some of the best students who are up and coming into the technological world," Sawyer said. "Our non-tech based employees come from the ENACTUS (ENtrepreneurial ACTion for others creates a better world for US All) program. We have all worked together before and when I needed an entrepreneur-minded workforce, they were a perfect match."
Sawyer and his colleagues won the Cairns Innovation Challenge held in April in Daytona Beach, Fla., and he was also a finalist in the Florida Venture Forum Early Stage Conference held in St. Petersburg in May. His success as an entrepreneur has helped him raise over $80,000 to fund this project.
Sawyer expressed his enthusiasm for having such positive feedback during his debut in the entrepreneurial world: "It was a very exhilarating and motivating experience that gave me the opportunity to present TSOLife to a larger audience with supportive and business-minded views."
Tara Batista, Ph.D., Visiting Instructor, expressed her joy of having Sawyer as a student. "David is a delight to have in class," Batista said. "He is a model entrepreneur student because he is so engaged both in and out of the classroom. He generates an endless amount of ideas for enterprises and, most importantly, takes action by fundraising, writing business plans, pitching and competing. Many of his classmates told me they joined ENACTUS because David inspires them. There are few Stetson students that can rival his work ethic."
While Sawyer was unsure of where his project was going to go when the idea first occurred to him, he now has great determination for TSOLife's success. "I didn't know what exactly was going to happen in the beginning, but I believed in the vision and once we gained a fantastic team to back it up, I had confidence in our success and ability to learn and grow together," he said.
Sawyer believes that TSOLife is only the first of many creations and expects more projects to come his way in the future. "Being surrounded with other entrepreneurial-minded individuals, great ideas for future endeavors are thrown around all the time, and with our great team, I'm sure there will be future projects. Keep a lookout for sure!"
For more information, contact David Sawyer at [email protected] or 407-373-2888.
By Nicole Melchionda