Alumni Legacy: A Family of Rock Stars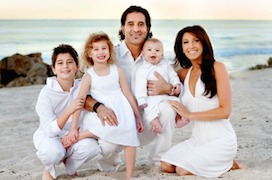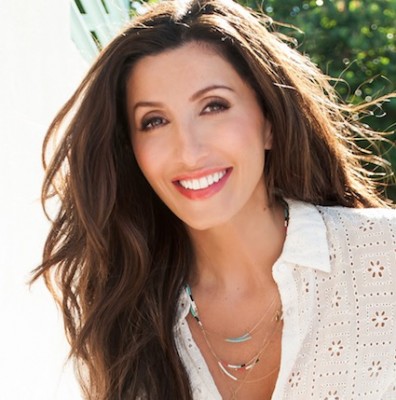 When Jaclyn Nesheiwat Stapp '02 was only eight, she used to visit a children's hospital where her mother worked. There she would play with the children, who quickly became her friends. One day she met a little girl who had cerebral palsy. She wanted to get to know her better so she spent the day combing her hair. That event changed her life.
"I learned quickly about the impact someone could have on a child's life with just a little time and a big heart," Stapp said. "This experience resonated with me and it was one of the most fulfilling things I did as a child."
Visiting these children when she was still a child herself had such an impact on Stapp that the reverberations continued to shake her throughout her life. Through the nurturing of her own family, Stapp made a decision to devote her life to helping others. She has recently founded a new organization to support a cause near to her heart called Children Are Magical (CHARM), which aims to heighten awareness of children's issues and provide underprivileged youth with the tools for a fulfilling future through education, encouragement and valuable resources.
The proud mother of three children herself, Stapp aims to instill the same values in her children that she learned when she was younger. But she does it with the support of her husband Scott Stapp, lead singer, lyricist and multi-instrumentalist of the band Creed. (Jaclyn, Scott and children are featured in the family photo on the front page.) Stapp not only wants to provide a fulfilling life for her own children, but she wants to extend her maternal care to every child she can reach.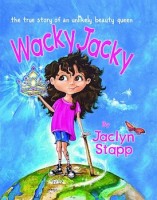 Before founding CHARM, Stapp wrote a children's book, Wacky Jacky: The True Story of an Unlikely Beauty Queen, with the intention of supporting children's self-esteem. The book is based on her own experiences growing up and dealing with bullies.
"A lot of people bullied me as a child because people mistook me for a boy. I had a lanky frame, an exotic Jordanian heritage and notoriously untamed hair," she said.
She wanted to share her own experiences of turning negativity into motivation to achieve greatness in life. Her hope is that her story can help other children aspire to be their best no matter what anyone else says.
She envisioned founding CHARM since she was in high school, but her desire to help others only grew during college. Stapp claimed her experiences at Stetson contributed to her success as a philanthropist.
"I will always remember my extraordinary experience at Stetson," she said. "Stetson provided me with a diversified environment of friends, colleagues and faculty that inspired me in so many ways. The programs and activities enhanced my personal growth and gave me the confidence to pursue my career path and reach my goals."
During her time as a Hatter, Stapp spent much of her time volunteering. She worked at Disney World playing the character Jasmine from Aladdin, and she participated in Stetson's "Into the Streets" program serving at-risk students, which she felt was her calling. "Into the Streets" personally touched her because she comes from a family of five children and a single mother.
"Stetson's 'Into the Streets' was a program that I was passionate about because I empathized with the difficulty some of these kids were going through," she said. "This was another opportunity Stetson gave me to further develop my values and ethics, to lead by example, to exercise good citizenship and to be a mentor for others."
Although having a humble beginning, her mother, Hayat, raised her to always be selfless and give to others. Stapp radiates love and respect for her mother because, despite being widowed, she took on the responsibility to not only raise a strongly connected family, but to instill the importance of education and volunteerism in all of her children. Stapp refers to her mother as her rock and her family is the most treasured thing in her life. Her mother was the first to attend Stetson in the family and all five of her children followed in her footsteps and attended Stetson.
"You can really call us a Stetson family!" Stapp said. "My mother is the one who ultimately found Stetson as the best fit for her kids' education to keep us close to home and keep our family connected. My mother was a strong influence and advocate for advancing my education. She shaped my life and inspired me to graduate college and live a life of servitude."
Thanks to her family's support, Stapp blossomed at Stetson by not only doing various volunteer work, but also becoming a member of the Tri Delta sorority. "I really give much credit to my oldest sister Julia," she said. "She was the first sibling to attend Stetson University. She paved the way for the remaining four siblings."
Julia Nesheiwat, Ph.D., went on to become the Deputy Assistant Secretary of State for Implementation in the Bureau of Energy Resources after earning her B.A. from Stetson and then furthering her education to get her doctorate. She has had several other distinguished jobs, including Chief of Staff for Policy and Planning at the Office of the Director of National Intelligence, and Senior Advisor and Chief of Staff to the Special Envoy for Eurasian Energy. Nesheiwat is also a combat veteran.
"Today she is the real rock star in the family with her position in the State Department," Stapp said. "She is my long time mentor!"
Stapp's oldest sister also introduced her to the Stetson professors she would create meaningful relationships with during her time at Stetson. "I have great admiration for all of my professors at Stetson, but two that left an indelible imprint on me are Dr. McFarland (Associate Professor of Communication and Media Studies Michael McFarland, Ph.D.), and Dr. Reddish (Professor Mitchell Reddish, Ph.D., chair of the Department of Religious Studies)," she recalled. "They have given me tools that I have been able to apply to every aspect of my life. I am indeed forever grateful for these outstanding educators."
Reddish had no trouble recalling his previous student. "I definitely remember Jaclyn," he said. "Knowing that I might have had a positive impact on a student's life—regardless of how small—is what makes teaching rewarding. I was fortunate to get to know Jaclyn and her whole family when they participated in a travel course that I led to the Middle East, and later when I had several family members in various courses I taught."
Stapp reflected on her traveling experiences with Professor Reddish and expressed gratitude for having had the opportunity to go. "Across the globe I was exposed to another culture and society that was interestingly also my heritage," she said. "These are the grounds where my parents and grandparents lived. The trip was humbling because I came back home realizing how much I had, and all the little things that I took for granted were what many of the children I met dreamed about. Most importantly I saw how much respect there is for the family unit which was indeed the core of the society."
Stapp made such an impact on Reddish during their class trip that he still looks out for the great things that she is doing. "I have followed Jaclyn's progress since she left Stetson," Reddish said. "I have been pleased and proud, not just of her accomplishments, but of the caring person she is. She is an alumna that Stetson is proud to claim."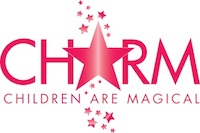 For more information about CHARM, visit childrenaremagical.org or contact Jaclyn Stapp at [email protected]. You can also keep up with Charm Foundation on social media. Instagram: @childrenaremagical, Facebook: www.facebook.com/CharmbyJaclynStapp and Twitter: @CharmbyJS.
by Nicole Melchionda