Upcoming Events at Stetson's School of Music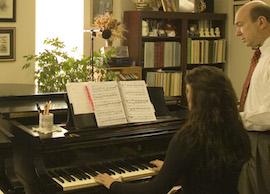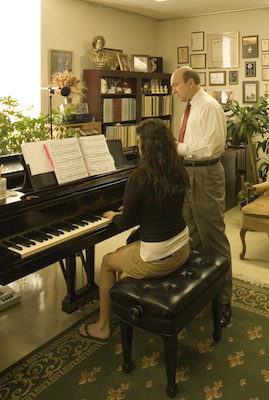 Great Pianists at Stetson series | 20th Annual Piano Scholars Festival
Guest Recital | Brian Hsu, piano
Friday, February 5; Complimentary Admission 
7:30 p.m., Lee Chapel, Elizabeth Hall
Brian Hsu presents a concert titled "A Night at the Opera," featuring "Vissi d'arte" (Tosca) by Giacomo Puccini; "Casta diva" (Norma) by Vincenzo Bellini; Soirée de Vienne by Johann Strauss; Rigoletto Paraphrase by Giuseppe Verdi; and Reminiscences de Don Juan by Wolfgang Amadeus Mozart. Since his debut with the Philadelphia Orchestra as a teenager, Brian Hsu has gone on to establish himself as pianist of great energy and unusual communicative ability. Critics have described his performances in superlatives, noting his "breadth of expression and technical ability." He is currently Assistant Professor of Piano at Loyola University.
Saturday, February 6, 7:30 p.m. Lee Chapel | Complimentary admission
Piano Scholars in Recital
This recital features current scholars of the Stetson University Piano Studio. Works to be performed include Mazurka in A Minor, Opus 68, No. 2 by Frédéric Chopin; Romanian Folk Dances by Béla Bartók; Nocturne in B-flat Minor, Opus 9, No. 1 by Frédéric Chopin; Consolation in D-flat Major, No. 3, S. 172 by Franz Liszt; and more.
Sunday, February 7, 3:00 p.m. | Lee Chapel | Complimentary admission
Alumni Piano Recital
Four alumni from the studio of Michael Rickman will present this final concert of the Piano Scholars Festival. Erik Ettinger, Andrew Moenning, Brent Pafford, and Ryan Pagels will perform works by Frédéric Chopin, Alexander Scriabin, and Ludwig van Beethoven.
Unless otherwise noted, admission to the concerts is complimentary. For ticketed events, general admission tickets are $10 for adults, $8 for senior citizens and $5 for area students. Tickets can be purchased at the door or online at Ticketreturn.com. You can print your tickets at home or have them waiting for you at the concert.