Glaude to speak at Stetson University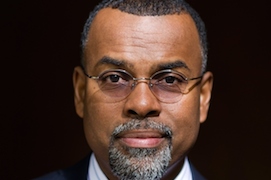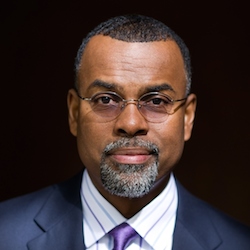 Three public lectures on African-American religion.
Stetson University presents the George H. Shriver Lectures: Religion in American History, Mar. 29-30, featuring guest speaker Eddie Glaude, Jr., Ph.D., Princeton University's chair of the Department for African American Studies and the William S. Tod Professor of Religion and African American Studies.
Glaude's topic will be "The Study of African American Religion" that he will deliver in a series of three lectures. All lectures are open to the public, free of charge, and will be held in the Stetson Room, second floor of the Carlton Union Building, 131 E. Minnesota Ave., on Stetson's DeLand campus.
On Tues., Mar. 29, at 7 p.m., Glaude will speak on "A Pragmatic Approach to the Study of African American Religion."
"Babel in the North: A Different Historical Narrative of African American Religion," is the topic of his lecture at 12 p.m., Wednesday, March 30.
Wednesday evening, March 30, at 7 p.m., he will speak on "An Uncommon Faith: W.E.B. Du Bois and African American Religion."
Widely regarded as one of the most important black intellectuals in the United States today, Glaude offers a critical and insightful view on the problems currently facing black America as well as the nation at large.
Glaude is a leading resource on national news shows, and during the current presidential campaign season, he has been featured in several national media outlets, including MSNBC, Time Magazine and others.
The author of several books and articles, Glaude's award-winning book, In a Shade of Blue: Pragmatism and the Politics of Black America, has been characterized as a tour de force. His latest book, Democracy in Black: How Race Still Enslaves the American Soul (Crown Publishing, 2016), is a provocative account of the current state of race in the United States.
A graduate of Morehouse College, Glaude was inspired by the courage and devotion of Martin Luther King, Jr., that institution's most famous graduate. His scholarship and sense of himself as a public intellectual are driven by his commitment to provoke, insist, encourage and embolden fellow citizens to rise to the profound challenges of our day.
"African American religious traditions have played major roles in molding and transforming American society," said Mitchell Reddish, Ph.D., professor of religious studies at Stetson University. "We are delighted to have a person of Dr. Glaude's perceptive intellect to deliver these lectures."
Dr. George Shriver, a 1953 Stetson graduate, endowed the George H. Shriver Lectures at Stetson University in appreciation for his educational experience as an undergraduate. An emeritus professor of history at Georgia Southern University, in Statesboro, Ga., Shriver created this series as a fulfillment of one of his dreams joining together two of his academic passions—religious studies and history.
The purpose of these lectures is to bring to Stetson's campus distinguished scholars who lecture on the role of religion in shaping America's past and present. They are jointly sponsored by Stetson's History and Religious Studies departments.
For more information, contact Reddish at [email protected], or call (386) 822-8930.