College of Law Ranked No. 1 in Trial Advocacy by U.S. News and World Report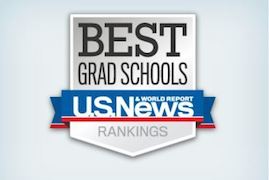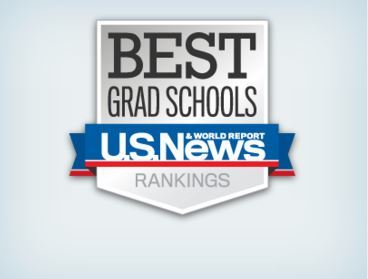 Stetson University's College of Law has again topped the U.S. News & World Report national rankings by placing first in Trial Advocacy and third in Legal Writing. This is the 18th time in Stetson University history that it has ranked in the top of the U.S. News rankings in Trial Advocacy. Stetson has ranked among the top six legal writing programs since the inception of the legal writing rankings.
Stetson University College of Law has a strong tradition in Trial Advocacy, including multiple national first place finishes for its student teams, and its Center for Excellence in Advocacy is a primary resource by supporting the development of advocacy skills through teaching, scholarship and research.
"Our College of Law sees advocacy and legal writing as core values that are stressed throughout the program," said Stetson President Wendy B. Libby, Ph.D. "These are two of the most important skills for lawyers and our faculty provide an academic framework for students to advance and succeed in these areas."
"Stetson Law's nationally recognized programs in advocacy and legal writing set our students, our graduates and our faculty apart," said Dean and Professor of Law Christopher Pietruszkiewicz. "I am proud that our program is recognized for preparing students with the critical communication skills to be effective advocates on behalf of their clients and strong voices in helping our communities."
"We strive every day to produce advocates worthy of the trust their clients place in them," said Charles H. Rose III, Professor of Excellence in Trial Advocacy and Director of the Center for Excellence in Advocacy at Stetson. "The importance of advocacy permeates the legal education experience at Stetson, creating advocates who represent others competently, compassionately and professionally – true Stetson Lawyers."
U.S. News ranks the College of Law third in Legal Writing, and that is more than partly due to the impact of Stetson Law's Institute for the Advancement of Legal Communication, home to a community of legal communications and writing scholars, that sponsors legal research, and has built legal research and writing training into first year curriculum. The institute also offers advanced legal writing programs in judicial writing and contract drafting.
"Legal Writing is a distinctive in Stetson's legal communication curriculum and an important research focus for Institute faculty," said Kirsten K. Davis, Ph.D., Stetson's director of the Institute for the Advancement of Legal Communication. "Our mission is to be innovative teachers, productive scholars, and national leaders in legal writing. We are honored to receive our peers' recognition for this work."
More information about Stetson's distinguished top national programs is available online at law.stetson.edu//advocacy and law.stetson.edu//academics/lrw.
For more information on the U.S. News 2017 "Best Grad Schools" visit www.usnews.com/grad.