Roland George Investments Program Public Trustee Meeting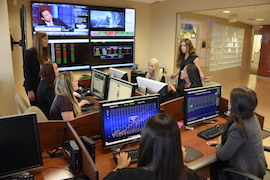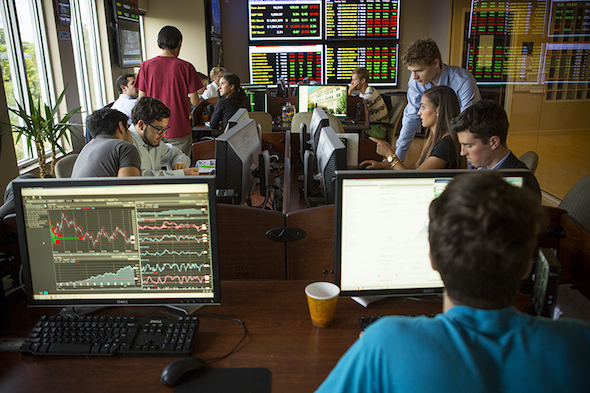 Stetson University's Roland George Investments Program (RGIP) will hold a Public Trustee Meeting on Wednesday, March 16, where RGIP students will present their stock recommendations for approval by the RGIP trustees.
Titled "The Good, the Bad and the Ugly," RGIP students will present three stock recommendations (Chevron, Cal-Maine Foods, and Drone Index) for the Roland George Growth Fund, followed by a question and answer session between the trustees and the audience. The trustees will then vote on each recommendation at the end of the meeting.
The meeting is open to the public, free of charge, and will be held from 5 – 6:15 p.m., in Lee Chapel, inside Elizabeth Hall, located at 421 N. Woodland Blvd., on Stetson's DeLand campus. Cultural credit will be available for Stetson students who attend.
Known as one of the nation's oldest and best market performances, Stetson's student-directed Roland George Investments Program is a pioneering program in which students manage a real portfolio made up of $3.5 million in stocks and bonds.
The RGIP is open to select students who work in the "real world" of portfolio management with real money in their senior year. They research individual securities using fundamental tools and leading data services such as Bloomberg, Reuters, Morningstar, and Baseline where they learn to defend their investment recommendations to other students and trustees of the investments committee.
Since 2001, based on the actual portfolio performances, RGIP students have won 11 championships, four second-place wins, and one third-place win in the national R.I.S.E. (Redefining Investment Strategy Education) Competition. In addition, since 2011, Stetson has won four championships and one second-place finish in the G.A.M.E. competitions.
Due to the limited seating, reservations for this public meeting are recommended, but not required. For further information, contact K.C. Ma, Ph.D., C.F.A., RGIP director and George professor by email [email protected].
by Anna Chun