A Hatter's Passion for Business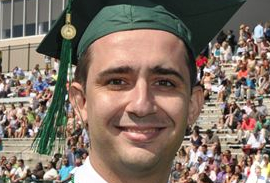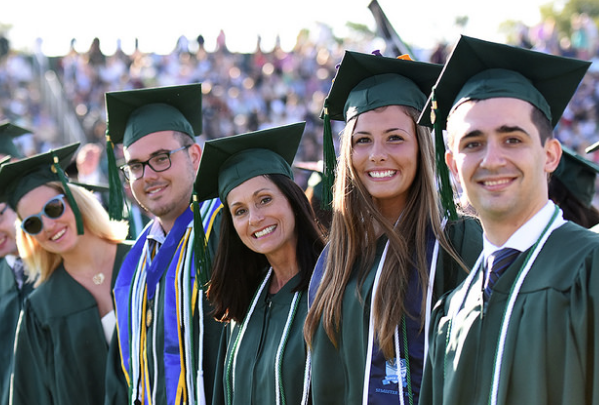 Fascinated with all the intricacies and subsets of the business world, the interest level of Charles Reyes '16 ranged from hard-pressed to passionate about a single aspect, which is why he started as a business administration major. He soon narrowed the focus of his major more to be business finance, while also minoring in entrepreneurship.
"I realized that business is what drives the world, no matter what industry you're in," said Reyes. "Furthermore, finance is what drives all business. I learned that many people do not have the financial literacy that they should have. Because of this, I found my true calling, which is to help people to make the best decisions possible to create a better future for themselves."
He continued by giving this example. "I've helped a client get out of debt. This family had about $20k in credit card debt, and could barely afford to pay the minimum payments due to high interest rates. They had equity in their home, so I recommended taking out a home equity line of credit," said Reyes. "They ended up doing this and dropping their interest rate by almost 75 percent. This allowed them to start paying more towards the principle, and it gives them some money for disposable income, which they didn't have before."
During his first semester as a junior, Reyes enrolled in business finance with Giovanni Fernandez, Ph.D., assistant professor of finance.
"After a few days of class, I fell in love with finance and changed my major shortly thereafter. Going into my senior year, I started learning more about investments. I soon came to realize that this is where my true interests lie."
Reyes' first business transaction occurred when, at 14 years old, "I sold a pair of my brother's shoes to a friend in school." Even before that, he "always had a passion for entrepreneurship. When people asked me what I wanted to do when I grow up, I said that I wanted to own an ice-cream truck. Obviously, in childhood, there is nothing better than ice-cream."
Originally from Staten Island, N.Y., Reyes moved to Palm Coast, Fla., in 1994, when he was eight years old, and has lived there ever since.
A husband and father, he now works at Bankers Life and Casualty in Daytona Beach, Fla.
"At Bankers, I assist people in finding solutions to their financial/medical issues," explained Reyes. "After meeting with a client, I assess their provided information, and if necessary, recommend products that Bankers can provide them, including life insurance, Medicare supplements, long-term care and financial planning."
Reflecting on his accomplishments at Stetson, he said, "I am most proud of my time in the Roland George Investments Program. This class was one of the more challenging classes that I have taken at Stetson. I couldn't even tell you the hours and hours I put in at the lab. The class was so much more than stocks and bonds. I learned a lot, including in-depth aspects about presenting, editing and formatting."
"One of my favorite professors was Matt Hurst, Ph.D., assistant professor of finance, who I had for corporate finance," said Reyes. "Dr. Hurst has a unique way of teaching. He always pushes his students to try their hardest. He taught us to back up every number, statistic, etc., with enough information to show that they're sound. Overall, the most important thing I learned from his class was that, in a world that is constantly changing, we must remain flexible in order to achieve success."
By George Salis