Stetson University Portfolios Win Big in National Competition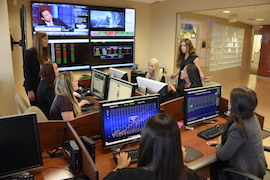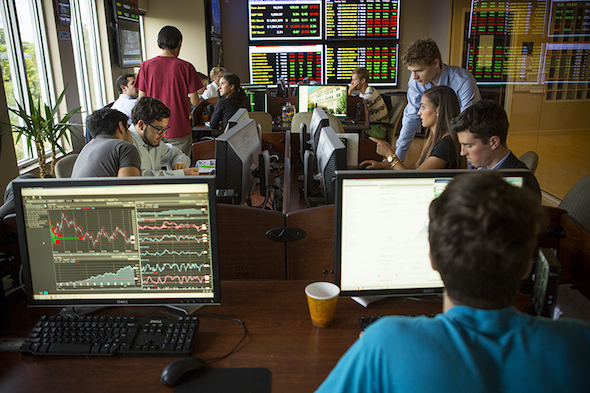 Stetson University's student-run Roland George Investments Program (RGIP) bond portfolio earned second place while its stock portfolio earned fourth place in the national G.A.M.E. VI Forum 2016 Competition.
Managed by students, the RGIP portfolios out-paced nearly all of the other 250 student-managed funds programs from 140 universities, 39 states, and 40 countries that were entered in the competition this year. Judges rank the actual portfolio return performances in G.A.M.E. (Global Asset Management Education) competitions, which are hosted by Quinnipiac University.
Started in 1981, RGIP is known as one of the nation's oldest and best performing, student-run portfolios. Under the supervision of Director and Endowed Chair K.C. Ma, Ph.D., C.F.A., it empowers students to manage real money in a portfolio comprising $3.5 million in stocks and bonds.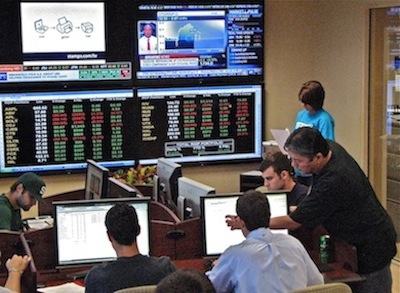 The "George students" are selected by Ma to participate in this elite finance program. In the George Trading Room on the third floor of the School of Business Administration they research securities using the same programs and equipment found in firms throughout the country. Then they make presentations to the trustee committee (made up of students and Ma), who then make and approve buy and sell decisions.
"Managing the $3.5 million Roland George portfolios helps jumpstart students' careers by at least five years," said Ma. "This is one of the most impactful experiences we can provide to finance students because it gives them exposure to the real world of trading and investing. The experience is real because the money is real."
Since 2011, Stetson has won four championships and two second-place finishes in the G.A.M.E. competitions. In addition, since 2001, RGIP students have won 11 championships, four second-place wins, and one third-place win in the national R.I.S.E. (Redefining Investment Strategy Education) Competition, which has been discontinued.
"This year's George students should be congratulated for their tireless work to bring us back to the top rankings," said Ma. The RGIP portfolio greatly increased its rankings in the competition this year from 4th in bonds and 12th in stocks last year.