Stetson School of Business Administration, Accounting Awarded Five-Year AACSB Reaccreditation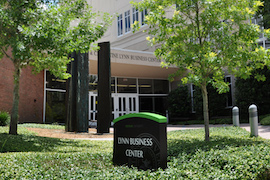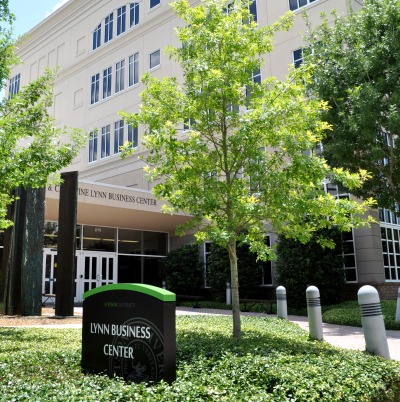 Stetson University School of Business Administration has maintained its business and its accounting accreditations by AACSB International (Association to Advance Collegiate Schools of Business). The reaccreditation is for five years and ensures students and alumni that a business degree from Stetson University meets a stringent standard for quality recognized throughout the world.
"It takes a great deal of commitment and determination to earn and maintain AACSB accreditation," said Robert D. Reid, executive vice president and chief accreditation officer of AACSB International. "Business schools must not only meet specific standards of excellence, but their deans, faculty and professional staff must make a commitment to ongoing continuous improvement to ensure that the institution will continue to deliver the highest quality of education to students."
AACSB accreditation is the hallmark of excellence in business education and has been earned by less than five percent of the world's business programs. There are 761 business schools in 52 countries and territories that maintain AACSB accreditation. Similarly, 183 institutions maintain an additional specialized AACSB accreditation for their accounting programs. Founded in 1916, AACSB International is the longest serving global accrediting body for business schools that offer undergraduate, master, and doctoral degrees in business and accounting.
At Stetson University, the study of business has been an important part of the curriculum since 1897, longer than at any other Florida university. School of Business Administration students and faculty study in existing and emerging markets in the Americas, Europe and Asia as part of a curriculum designed to enhance scholarship and mentorship. Students learn theory and practical applications, and graduate fully prepared to establish successful, meaningful careers in the global marketplace.
"With our reaccreditation, Stetson remains among the very elite business schools worldwide. Only 183 institutions globally hold both business and accounting accreditation with AACSB," commented Neal P. Mero, Ph. D., dean of Stetson University School of Business Administration.
"I am extremely proud of our faculty, students and the university community for showing the level of commitment and dedication needed to be among the elite of business schools worldwide. Reaccreditation assures our alumni and current students that their business degree from the Stetson School of Business Administration meets the 'gold standard' for quality business education."
To learn more about Stetson University School of Business Administration, visit www2.stetson.edu/portal/business. To learn more about AACSB International accreditation, visit AACSB International at www.aacsb.edu/accreditation/.