Stetson University 2016 Commencement Sets New Record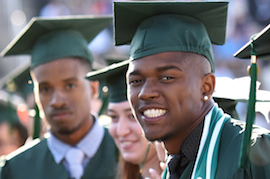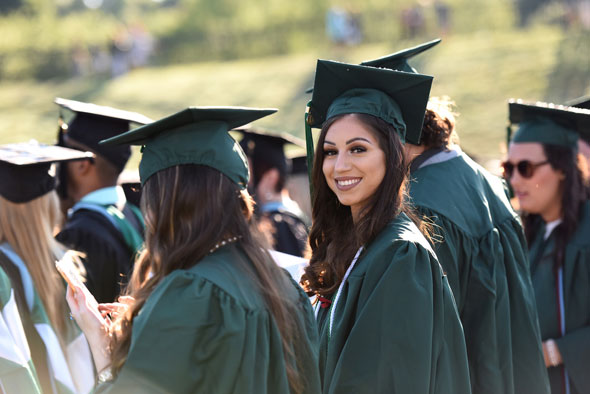 Stetson University's 2016 Commencement Ceremony, its 130th, established two new records today. The university graduated its largest class ever with 830 graduates: 674 undergraduates and 156 master degree graduates, and Stetson held its first consolidated outdoors ceremony since the late 1970s at Spec Martin Memorial Stadium.
"We're extremely proud of the Class of 2016," said Wendy B. Libby, Ph.D., president of Stetson University. "At Stetson we prepare our students to lead lives of significance. Not only are members of our graduating class going to medical, law and professional programs at major universities across the country, others are prepared to begin their careers as leaders within their subject areas."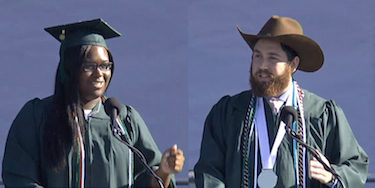 The speakers at Stetson University's commencement are two students chosen through a nominating process by students and faculty. This year's speakers are Daniel Humphrey and Jordan Alexandria Cockfield.
Humphrey is a J. Ollie Edmunds Scholarship recipient and founder of Stetson's undergraduate Mock Trial program. He is graduating with a double-major in political science and economics. He spent his summers working at the Ohio Clermont County Prosecutors Office and with U.S. Senator Rob Portman of Ohio. Humphrey plans to attend law school in the fall.
Cockfield is graduating with a degree in biology and a minor in Spanish. A Florida native, she worked in student government and gained membership in the biology honors society. Cockfield did undergraduate research with Roslyn Crowder, Ph.D., assistant professor of biology at Stetson, studying the anti-cancer effects of flaxseed on lung cancer cells. She has presented her findings at local and state conferences and is planning to pursue her Ph.D. in Cancer Biology at the University of Notre Dame.
During today's ceremony, Stetson University Provost and Executive Vice President Elizabeth Paul, Ph.D., recognized the professional achievements of two outstanding members of Stetson's faculty with the Hand Award for Community Impact. The Hand Award for Community Impact celebrates the achievements of faculty serving the needs of the community, both the Stetson community and the community beyond the campus.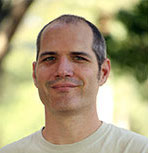 This year's recipients are Dixon Sutherland, Ph.D., professor of religious studies, and Jason Evans, Ph.D., assistant professor of environmental science and studies.
Two other distinguished awards were presented: the William Hugh McEniry Award for Excellence in Teaching and the Etter McTeer Turner Award.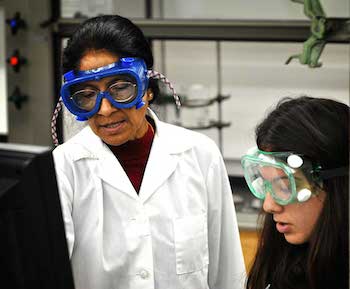 The William Hugh McEniry Award for Excellence in Teaching is considered Stetson's most prestigious award for faculty. It is awarded to a faculty member chosen by students and other faculty. Excellence in classroom teaching is the primary criterion, although other factors, such as intellectual growth, professional competency, academic activities outside the classroom, and service to students and the university as a whole may be considered. The recipient of this year's McEniry Award is Professor of Chemistry, Ramee Indralingam, Ph.D.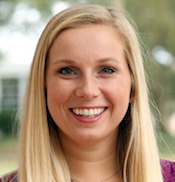 The Etter McTeer Turner Award is named for Stetson's first woman dean of students and is presented to the student who shows outstanding academic achievement, leadership, personal character, integrity and service to the community. Provost Paul presented this year's award to Jaime Fields, chemistry major with a Spanish minor, graduating today with a 3.987 G.P.A. Fields participated in the Global Medical Brigade, providing medical care for a community in rural Panama and in Santiago, Chile. She completed research on Maya medicine in Mexico and studied physical chemistry and biostatistics abroad at Oxford University.
Stetson University held a separate Graduate Hooding Ceremony at Lee Chapel in Elizabeth Hall on Friday evening, May 6, for its Master of Science, Master of Education, Education Specialist, Master of Business Administration and Master of Accounting programs.
The Stetson 2016 Commencement Ceremony was followed by receptions at the campus for the College of Arts and Sciences, School of Business Administration and School of Music. For more information and highlights, visit www2.stetson.edu/commencement.
---
Enjoy a sampling of photos from commencement weekend in the Commencement 2016 album on Flickr.