Stetson enrolls 3k undergrads again this year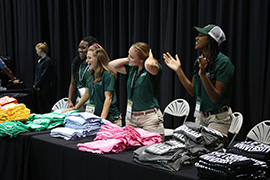 A year after seeing record enrollment, Stetson University welcomed more than 3,000 undergraduate students again this year.
Stetson President Wendy B. Libby, Ph.D., set a goal when she arrived in 2009 to increase enrollment of undergraduate students from 2,100 to 3,000 students by 2016. The college reached that goal last year — a year early — and this semester enrolled 3,089 or five more undergraduate students than last year.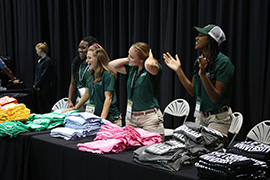 In addition, 364 graduate students were enrolled at the DeLand campus and Center at Celebration, and 904 in law school in Gulfport and Tampa. That brought total enrollment to 4,357 for the fall semester, college figures show.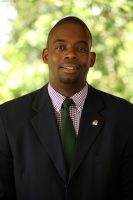 Stetson conducts an official census each September and reports the figures to the federal government and others, such as college guides. Stetson has tracked student demographics since 1950 and believes it's important to know the make-up of the university, said Resche D. Hines, Ph.D., Assistant Vice President of Institutional Research and Effectiveness at Stetson.
The college saw an increase this year in student retention, with 79 percent of first-time students returning this fall over fall 2015, up 3 percent from the prior year. That's the best retention rate in 11 years, figures show.
People of color made up 29 percent and, overall, students came from 43 states and 57 countries.
Hines said he was encouraged by the continued strength in Stetson's enrollment.
"After the worst recession in our lifetime, colleges and universities around the country have been losing enrollment drastically, so for us to be at about 30 to 40 percent more students since 2009, when a lot of places are seeing 30 to 40 percent declines, it validates the building of the brand recognition and that the market is valuing what we are offering here at Stetson University," Hines said.
-Cory Lancaster