The Water Festival: Sunday, Oct. 16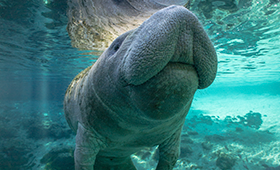 In the aftermath of Hurricane Matthew, Clay Henderson has been an especially busy man. Henderson, executive director of the Institute for Water and Environmental Resilience at Stetson University, jokes that "it's never good when Weather Channel, ABC News and the BBC decide to make your neighborhood ground zero." His cleaning up continues.
Yet, Henderson's calendar is clearly marked on Oct. 16 for DeLand's inaugural The Water Festival, 10 a.m.-5 p.m. at Earl Brown Park (751 S. Alabama Ave.) and the Wayne G. Sanborn Center (815 S. Alabama Ave.).
Free and open to the public, the event includes live music, dancing, a disc jockey, art exhibits, fun activities for all ages, food trucks and nationally recognized speakers. The Institute for Water and Environmental Resilience is an organizing partner, along with the City of DeLand and the Blue Spring Alliance. Stetson students will work as volunteers.
The festival's theme is "water in art," with a focus on the celebration and conservation of Florida's freshwater springs, which provide 90 percent of the drinking water for Floridians.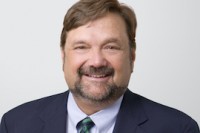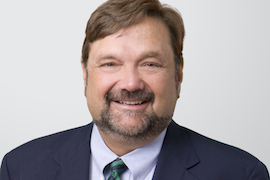 "This is truly a community event that links together people who appreciate the St. Johns River and our springs, who want to celebrate these resources as a major part of our quality of life," says Henderson.
"Central Florida has more first-magnitude springs than anywhere on earth, and Blue Spring is the largest freshwater spring along the St. Johns River," Henderson said. "Central Florida wouldn't be the same without our springs."
Numerous other activities and events, both entertaining and educational for all ages, surround the festival, each designed to raise awareness about the state's unique freshwater resources. Among them, Stetson's Homer and Dolly Hand Art Center is hosting AQUIFERious, featuring the art of Margaret Ross Tolbert; and through May 5, Stetson's Gillespie Museum is presenting Aquatic Gems.
Click here for a schedule of events.