Financial Friday: Get Your Tax IP PIN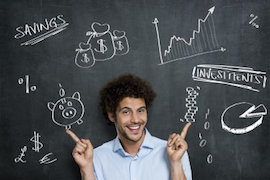 One of the biggest tax scams the IRS recently issued a warning about is the potential for someone to steal your identity.

In many cases they will use it to file a false tax return for a refund in your name. Then, they take the refund, deposit it in their bank account, and you're none the wiser until the IRS contacts you or your family refund is delayed.
Florida, Georgia and the District of Columbia are highly targeted states for these schemes, so the IRS has additional protection in place. If you live in one of these states, the IRS will issue you a preventative Identity Protection Personal Identification Number (IP-PIN) on request, even if you have not been a victim of identity theft.

The IRS IP PIN is a 6-digit number assigned to eligible taxpayers to help prevent the misuse of their Social Security number on fraudulent federal income tax returns.
To get the IP PIN, you need to verify your identity on the Get an IP PIN IRS link. If the IRS gives you an IP PIN, you will need it to file your taxes (or your parents will need it if you are on their return).
In November 2015, Valrie Chambers, Ph.D., asked the head of the identity theft prevention program at the IRS if he would get one for his family if they lived in Florida. His response was that he lived in Georgia and everyone in his family has one.
Valrie Chambers, Ph.D., professor of accounting, and Betty Thorne, Ph.D., professor of statistics and the Christian R. Lindback Chair of Business Administration, write Financial Fridays to bolster students' financial wellness including preventing financial mistakes, safeguarding their assets and identity, and thinking critically about financial decisions.