Stetson's Richards earns Distinctive STEM Opportunity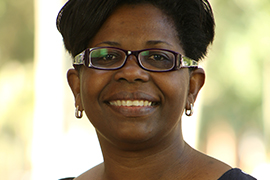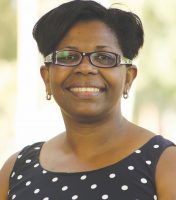 Stetson University's associate provost for faculty development and professor of chemistry and education, Rosalie Richards, Ph.D., has recently earned an opportunity afforded to only a handful of women in the country: a Clare Booth Luce (CBL) Scholarship that provides full tuition, accommodations, meals and travel to attend an intensive residential program through the Higher Education Resource Services (HERS) Institute.
Considered one of the premier leadership development organizations for women in higher education, the HERS Institute is committed to transforming academia by creating and sustaining a community of diverse women leaders. For over 40 years, the institute has developed leadership tools that emphasize mentorship, gender equity, and inclusion at universities around the country. 
"I received an invitation from the HERS organization to submit an application as they had received my name twice in response to a call for nominations," Professor Richards explained. "The process required completing a robust application of self-reflection to determine if my track record reflected excellence in professional preparation."
This summer, Professor Richards will join a group of approximately 60 women leaders from across the United States as part of the HERS Institute at Bryn Mawr College from July 9 through 22. 
Of these participants, Richards is only one of six women to receive the CBL Scholarship. 
PROFOUND BENEFITS
A longstanding area of Richards' academic research and practice has been working internationally to provide opportunities for people of diverse backgrounds who have not ordinarily engaged in STEM (Science, Technology, Engineering and Math) education. 
She said her participation at the HERS Institute will allow her to develop and hone skills in leadership to expand the impact of this work.
Furthermore, Richards notes that the landscape in higher education is changing, and her attendance at the conference may help give Stetson University and its students a significant advantage over other universities. 
"Given the demographic shift in higher education and for Stetson University to remain healthy and viable, my hope is that this opportunity will help Stetson University position itself to successfully prepare diverse learners who will become the next generation of global STEM practitioners, educators and leaders," she explained. 
"As learning leaders, educators need to be game-changers who are not afraid to work across difference to tackle complex problems and bring about sustainable solutions that create a more just society. The CBL scholarship and attendance at the HERS Institute increases my access to unique leadership development in an area of education critical to our nation's global competitiveness."
 -Trish Wieland