Stetson University in the News: May 19-June 1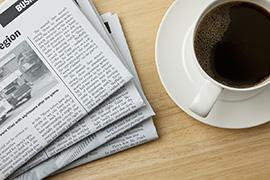 Top News: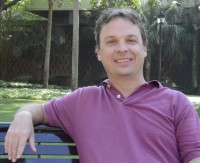 Christopher Ferguson, Ph.D., professor of psychology at Stetson University, was quoted in the article, "Are Video Games Addictive Like Drugs, Gambling? Some Who've Struggled Say Yes." Ferguson said, "Playing a video game increases the dopamine level by 100 to 200 percent. Methamphetamine increases it by 1,400 percent," posted by Chicago Tribune May 30.
K.C. Ma, Ph.D., professor of finance, was featured in the article, "7 Warning Signs Your Stock Might Be Faking its Numbers." According to Ma, when trying to determine a stock's legitimacy, there are several behavioral indicators that investors should consider suspicious, posted by U.S. News & World Report May 25.
Peter Lake, J.D., professor of law, was quoted in the May 24 Inside Higher Ed article, "College Hazing Becoming Easier to Punish." Lake spoke with the Chronicle of Higher Education for the May 27 article, "What's Required of a Professor Who Learned of Student's Rape? One University Seeks a Nuanced Answer."
Stetson University was mentioned in the article, "College Corner: Can I Bring My Pet to College?" The article lists Stetson as an example of a pet-friendly campus, posted by Davis Enterprise Online May 27.
Other News:
Paul Boudreaux, J.D., law professor, was quoted in the article, "Homeowner Upset That City of St. Petersburg Owns Land Under Their Docks, Requires Them to Sign Lease," posted by Tampa Bay Times May 19.
Richard Harrison, J.D., adjunct professor, law overseer and alumnus, spoke with the Tampa Bay Times for the May 28 article, "Director settled cases on his own." "It would be extraordinary, if not unheard of, for the board of an agency to give the executive director blanket authority to negotiate and make final decisions without any oversight, reporting or approval," said Harrison.
Ciara Torres-Spelliscy, J.D., law professor, was quoted in the article, "Wednesday Round-Up," stating "the Roberts of 2017 in Buck seems to have a keener appreciation of racism than the Roberts of four years earlier in Shelby County," posted by SCOTUSblog May 24.
Alumni News:
The May 19 WGAU Fox News radio reported that law alumna Georgia Supreme Court Justice Carol Hunstein was the speaker for commencement exercises at University of Georgia Law School.
The May 22 SaintPetersBlog reported that law alumna Simone Marstiller is considering a run for Florida attorney general.
According to PRBuzz, law alumnus Daniel Hartpence of St. Petersburg, Florida, recently received advanced level training from the American Association of Premier DUI Attorneys on "How to Beat a Radar Enforced DUE/Traffic Stop."
According to the May 24 Newswire, law alumna Caroline Black Sikorske has joined the Expert Network, an invitation-only service for distinguished professionals.
The May 24 KMOV.com and other wire outlets mention that law alumna Jennifer Morrison has been elected chief compliance officer at TeamHealth.
Crystal Contrino, Stetson University alumna, was appointed by Children's Friend and Family Services as director of community-based services, according to the May 26 Salem Gazette.
The May 29 Newswire announced that law alumnus Nathan E. Eden has joined the Expert Network, an invitation-only service for distinguished professionals.
The May 22 Tampa Bay Newswire reports that law alumna Mariela I. Tassone has joined Marshall Dennehey Warner Coleman & Goggin as an associate in the firm's Tampa office.