Stetson College of Law Offers Study Abroad in South Africa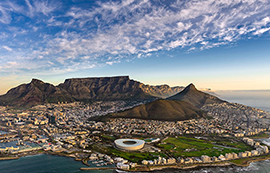 Stetson University College of Law will begin offering a study abroad program in Cape Town, South Africa, starting in the summer of 2018.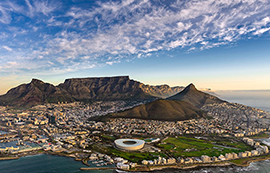 The Cape Town, South Africa program is meant to educate, inform, and create a better understanding of the world of international human rights in the context of South Africa's evolution from apartheid to democracy.
The program, July 5-Aug. 3, 2018, is open to law students, lawyers, and business professionals interested in studying abroad in South Africa. Law students and lawyers should have an active interest in international human rights law. Law students from foreign law schools are also eligible and invited to enroll in the program.
Applicants with disabilities or other special needs should contact the Office of International Programs at Stetson in advance to discuss arrangements.
For more information about the program, visit stetson.edu/law/southafrica.