Stetson in the News, Feb. 2-8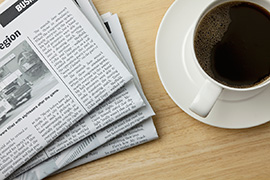 Top News:
Law Professor Peter Lake was quoted in Spectrum News 13's Feb. 1 article "Challenge to Florida Hazing Law May Ripple Nationally." Lake said: "Everyone nationally will be watching this case. This is not just really a Florida case — this will influence legal analysis in other states." Lake also was quoted in the Feb. 7 Chronicle of Higher Education article "Security Costs Loom Larger."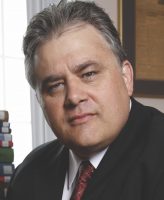 On Feb. 3, Law Professor Charles Rose spoke with Bay News 9 regarding the FBI Nunes Memo. Rose was mentioned in the Feb. 5 Orlando Sentinel article, "Ybeth Bruzual hosts 'Town Hall: Crossing Party Lines.'"
According to the article "The Higher Ed Notebook," Stetson's Volunteer Income Tax Assistance program will be offered to eligible taxpayers on campus, posted by The Daytona Beach News-Journal Feb. 5. The news also ran in The West Volusia Beacon Online article "Stetson Student Volunteers Assist Taxpayers."
Deborah Goldring, Ph.D., assistant professor of marketing, was featured in the WalletHub article "2018 Valentine's Day Facts – Gifts, Money & More," posted Feb. 5.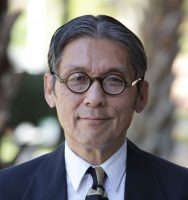 K.C. Ma, Ph.D., professor of finance, was quoted in the U.S. News & World Report article "These Opposites Attract Investors." Ma said: "JNJ is an all-American household blue chip that has both the growth potential and defensive nature against economic risk," posted Feb. 6.
Chris Ferguson, Ph.D., professor of psychology, was mentioned in the Feb. 7 San Diego Union-Tribune article "Is Psychology a Real Science?"
Law Professor Joseph Morrissey was featured in the Feb. 8 TIME magazine article "Inside Trump's Plan to Dramatically Reshape Courts."
The Feb. 8 SCOTUSblog Thursday Roundup quoted Law Professor Ciara Torres-Spelliscy's article for the ABA Human Rights Magazine. On Feb. 5, The Chief mentioned Torres-Spelliscy in the article "Federal Prison Union: Trump Privatizing To Endanger Cos."
Other News:
Stetson was mentioned in the article "Greenspoon Marder Hosts Stetson University Alumni Reception," posted by Greenspoon Marder Feb. 1.
On Feb. 2, The Lakeland Times article "Large Lot Zoning Has Its Problems" quoted Law Professor Paul Boudreaux.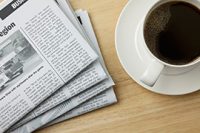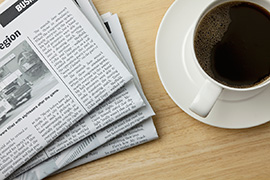 On Feb. 2, The Senior article "Conference Shines Light on Elder Abuse Problem" quoted Law Professor Rebecca Morgan. Morgan wrote the Feb. 7 Elder Law Prof Blog article "Webinar on Multidisciplinary Teams."
Stetson held its 39th National Conference on Law and Higher Education on Feb. 1-3, and the winners of the Kaplin and Facilitator Awards were announced. The news ran in multiple news outlets.
The Banker Lopez Gassler website announced the upcoming HCBA Judicial Pig Roast and Food Festival at Stetson.
Alumni News:
On Feb. 2, Tampa Bay Times mentioned Stetson Law alumna Ashley Panaggio in the article "Miss Tampa Pageant Sponsor Celebrates 25 Years of Success."
Bethune Cookman University reported that Stetson Law alumna C.P. Patrick will give the keynote address during the annual "Rags to Riches" Zora Neale Hurston Writers' Conference on Feb. 2.
Esther Horton, Stetson alumna, was featured in the Charlotte Sun article "Englewood History Coming Alive," posted Feb. 4.
Stetson graduate Frank Witcher McCullough III was featured in the Feb. 5 24-7PressRelease – Online article "Frank Witcher McCullough III, Esq., Presented with the Albert Nelson Marquis Lifetime Achievement Award by Marquis Who's Who."
On Feb. 5, Shumaker, Loop & Kendrick, LLP announced that Stetson Law alumnus Christopher Cavaliere was selected to the Executive Committee of the Board of Directors of Tampa Bay Businesses for Culture and the Arts (TBBCA).
Law alumnus Matt Newton has joined Johnson Pope, according to the Plus Company Updates article "Johnson Pope Stays True To Its Commitment To Grow Its Tampa Presence Adding Real Estate Strength."