Professor of Law Kristen Adams selected as interim dean of Stetson College of Law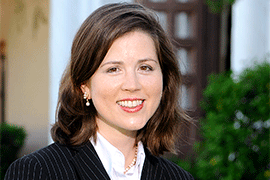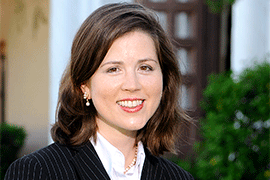 Professor of Law Kristen D. Adams has been selected as the interim dean of Stetson University College of Law in Gulfport, effective June 1.
Current Stetson Law Dean Christopher M. Pietruszkiewicz, dean at the College of Law since 2012, has been appointed president of the University of Evansville in Evansville, Indiana, effective July 1, 2018.
Professor Adams is the faculty advisor for the nationally acclaimed Dispute Resolution Board, one of the faculty coordinators of the Social Justice Advocacy Concentration program, and one of the faculty pro bono coordinators at Stetson, where she has taught for more than 17 years. Adams also serves as a mentor for Stetson's LL.M. students focusing on international business and supervises the Homeless Advocacy Externship.
Adams is the author or co-author of six books and 17 scholarly articles. She is currently the chair of the American Bar Association Business Law Section's Uniform Commercial Code Committee, editor-in-chief of the Uniform Commercial Code Law Journal, a member of the Board of Regents for the American College of Commercial Finance Lawyers, an elected member of the American Law Institute, and on the Executive Committee of the Board of Directors for Gulfcoast Legal Services.
Adams graduated from Emory Law School with honors in 1995 and received her LL.M. degree from Yale Law School in 2000. Before joining academia, Adams served in private practice in Atlanta, Georgia, as a commercial litigator.
A national search for the next dean of Stetson Law will begin in the fall.
-Brandi Palmer