828 Students Set to Graduate at Stetson's Commencement Ceremonies
Stetson University will celebrate its 132nd commencement in DeLand next week, honoring 828 graduate and undergraduate students. That number represents the third-highest total number of graduating students Stetson has honored at commencement. Again this year, the graduate and undergraduate ceremonies will be divided.
Stetson will confer master's degrees on 180 graduate students from the College of Arts & Sciences and the School of Business Administration on Thursday, May 10, in the Edmunds Center, 5-6 p.m., with a reception for students, family and friends in the Edmunds Center immediately following the ceremony. Doors open for guests at 3:45 p.m. The Edmunds Center is at 143 E. Pennsylvania Ave., DeLand, Florida, 32723.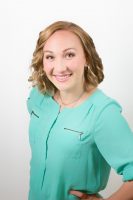 Stetson will honor 648 undergraduate students at their commencement on Saturday, May 12, 8-10 a.m., in Spec Martin Memorial Stadium. Doors open for guests at 6:45 a.m. Receptions for students, family and friends will be held on the DeLand campus immediately following the ceremony. Visit the commencement website for times and locations. The stadium is at 260 E. Euclid Ave., DeLand, Florida, 32724.
On the DeLand campus, students and faculty nominate and vote on the keynote speakers. This year the graduate ceremony keynoters are Rachael Faircloth, business, and Lucianna Chixaro Ramos, creative writing.
Faircloth is graduating with an Executive Master of Business Administration. After receiving her undergraduate degree from Ohio State University, she pursued a performance career at Walt Disney World, where she performed in shows and parades, and met her husband of five years. She also studied with the National Academy of Sports Medicine and earned certifications in personal training, fitness nutrition specialist and youth exercise specialist. She works with clients as a personal trainer and with children as a dance instructor at X-Factor Dance Studio in Celebration, Florida. Discovering her passion for coaching and leadership, she began her leadership journey with the Walt Disney Company, which led her to pursue her E.M.B.A. at Stetson. While in this program, she earned a GPA of 4.0 and with that, induction into the Beta Gamma Sigma Business Honor Society.

Lucianna Chixaro Ramos

Ramos is graduating with a Master of Fine Arts in creative writing, poetry in the expanded field. She also obtained her Bachelor of Arts in English from Stetson in 2014. She was born in Rio de Janeiro, Brazil, and her family moved in 1998 to the United States, where she grew up in Orlando. As an undergraduate, she was a Sullivan Scholar and was awarded a scholarship to attend the DISQuiet International Literary Program in Lisbon, Portugal. During her senior year, her daughter, Amy, was born. As a graduate student, she helped to start the M.F.A. of the Americas first literary magazine, Obra/Artifact, acting first as poetry editor, then editor-in-chief.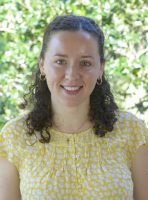 The undergraduate speakers are Kaitlyn Orien Silva Forsythe, digital arts, and Lucas Ludwig Coura, voice.
Forsythe, a DeLand native, worked as editor-in-chief of Hatter Network, the student media organization on campus, and was in charge of all student media operations. This year, she guided a team of student journalists and artists in the production of The Reporter magazine, HatterNetwork.com, Touchstone literary and creative arts journal, and WHAT Radio. She sang with Stetson University Women's Chorale for three years, and was a member of Kappa Pi, the international art honor society on campus. At Stetson Showcase, she presented her senior project titled, "A Look into the Garment Industry's Dirty Laundry," a journalistic investigation on the ways in which the fashion industry affects the environment.
Lucas Ludwig Coura

Coura is graduating with a bachelor's degree in Vocal Performance and Music Theory. Born in Vitória, Brazil, he emigrated to the United States as an infant, and grew up in Mineola, New York, and later Tampa, Florida. He was also a music tutor at Stetson, as well as a private voice teacher with Stetson's Community School of Music. In 2017, he traveled with a group of students selected by the Apgar Foundation to study the sacred music of J.S. Bach and G.F. Händel in Germany and London. In his junior year, Coura was inducted into the Beta Gamma chapter of the Pi Kappa Lambda music honor society.

In addition to the two commencement ceremonies, Stetson celebrates student achievement with the ROTC Commissioning Ceremony and Undergraduate Awards & Recognition. Both events will be on Friday, May 11, in Lee Chapel in Elizabeth Hall, 421 N. Woodland Blvd., DeLand, Florida, 32723. ROTC's commissioning will be 10-11 a.m. and the awards event is 3-5 p.m.
Live streaming of the commencement ceremonies can be seen on Stetson Broadcast Productions. For more information and details on commencement 2018 events, please visit the commencement website.