Rebekah Anderson: Attending Stetson 'like a dream come true'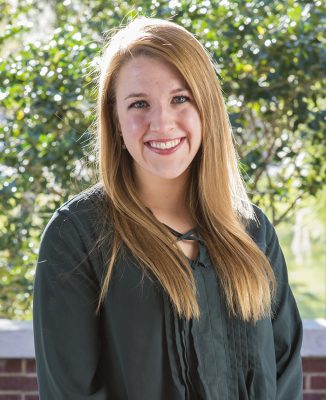 Rebekah Anderson has wanted to attend graduate school at Princeton Theological Seminary since she arrived at Stetson University.
She applied in February and expected to wait a month or more for an answer. Four days later, in between classes in Allen Hall, an email popped into her inbox: "Congratulations from Princeton."
"I just couldn't contain it. I was laughing. I was crying," recalled Anderson, who will graduate from Stetson with a Bachelor of Arts in religious studies. "And what an amazing thing to have had the message in the academic building where every professor who helped me get to where I wanted to go — they were all around, so they were able to just share in the joy."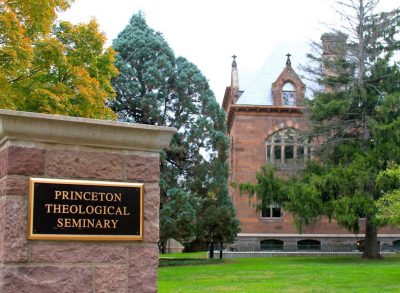 She will pursue a Master of Divinity at Princeton Theological Seminary, and received a Presidential Scholarship and a Presbyterian Leadership Award that will provide "full tuition and a little bit more, which was just icing on the cake," she said. She hopes to become a church pastor and help others through nonprofits and mission work.
Anderson, who has a GPA of 3.93, attributes her academic success at Stetson to her close relationships with her professors. She recalled turning in a 50-page senior research paper, "The Son of Man and the Historical Jesus," in December 2017. She had doubted she could complete the assignment.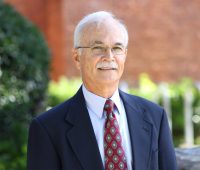 "I really struggled with it. I thought, 'Ugh — I could never write a research paper. How am I going to do this?' " she said.
She reached out to Mitchell Reddish, Ph.D., professor and chair of the Department of Religious Studies and her advisor for the senior research paper.
"I learned so much from the experience of doing it and from meeting with Dr. Reddish one-on-one and having someone who was really invested in what I was doing," she said. "I found that this thing that I thought I could never do, not only had I done it, but I really enjoyed doing it."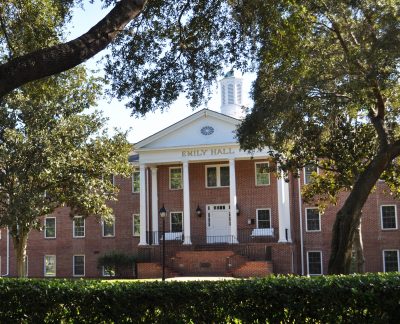 She found other opportunities to thrive at Stetson, connecting with fellow students as a resident assistant in Emily Hall and joining a church just a short walk from campus. And yet, Stetson wasn't on her radar in high school and she had applied "on a whim," never thinking she could afford the private university.
"I think that that's one of the greatest things that Stetson does. They look at students who have need, and they really do their best to ensure that students can get their education here. If they need help, they really do their best to provide that help, so I was able to come due to very generous donor-funded scholarships.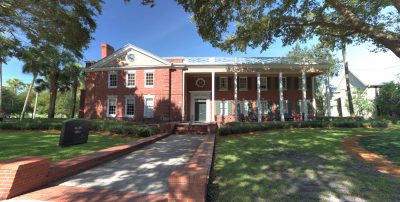 "I mean, it was just, it was like a dream come true, so many of my experiences, and I hear lots of the same from other students," she said. "I find that when you go to Stetson, if you really want to get the most out of your educational experience, all you have to do is seek out help. … I don't think I would have gotten as much out of my education had I chosen to go elsewhere."