T-Pain Coming to Stetson April 18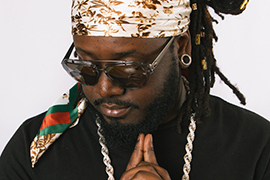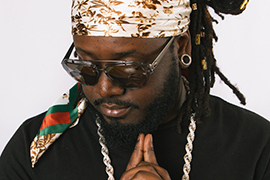 Rapper and hip-hop artist T-Pain will perform at Stetson University on Wednesday, April 18, in the Edmunds Center.
Hatter Productions has been working since last August to bring the two-time Grammy winner to Stetson. A fellow Floridian born in Tallahassee, T-Pain currently is on tour, following the release of his latest album, Oblivion, in November 2017.
"Students are super excited," said DiJai Dowling, a graduate Intern in Stetson Student Development and Campus Vibrancy, adding this is T-Pain's first concert at Stetson. "He appeals to all crowds from seniors to freshman. … He can rap. He can sing. He can dance. He's very interactive."
The concert is free for Stetson students, faculty and staff with a current Stetson ID. The concert also is open to the public and tickets can be purchased online or at the door for $6 each. Anyone under age 18 must be accompanied by a parent. No bags and no drinks will be allowed inside the Edmunds Center, and there will be no re-entry for concertgoers.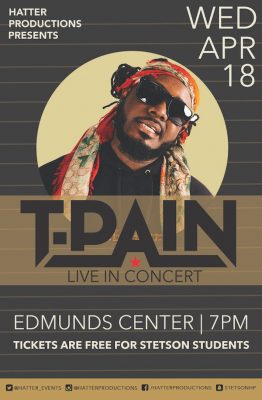 Doors open at 7 p.m. on April 18, and a guest DJ will warm up the crowd. T-Pain will take the stage at 8 p.m., Dowling said.
Pain, whose real name is Faheem Rashad Najm, became a star after his debut album in 2005, "Rappa Ternt Sanga." He enjoyed a string of hit songs with his signature Auto-Tune sound, including "Buy U A Drank," "Bartender" and "Can't Believe It."