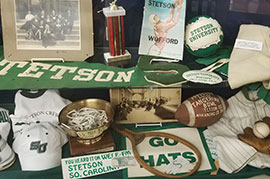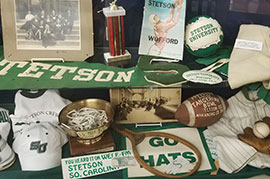 Call it a big reveal for sure, at least as it relates to Stetson Athletics and the entire Hatter Nation. A new look and feel is on the way – and you'll see it everywhere across the university's 19 intercollegiate sports teams.
A first peek is planned for May 2 during the Late Night Breakfast at the Rinker Field House, where athletes will take the stage for a fashion show wearing their uniforms. Doors for the event open at 9 p.m., and the show begins at 10.
Or, put it this way: As the sun sets that evening, the Hatters' new Athletics logo will be prepared to rise.
The look? You'll have to see for yourself. But expect a warm embrace of the Stetson "S" along with an incorporation of historic Hatter spirit and plenty of progressive mottiioonn.
Enough tease. Nitty-gritty time.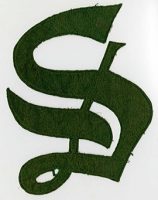 Simply, it was time for the Athletics brand to evolve. That's the message from Stetson Athletics Director Jeff Altier and echoed by others.
Briefly, the Stetson "S" had been the standard-bearer for Hatter Athletics for nearly a century. Then in the late 1990s, a transition away from solely the "S" introduced "SU" and the addition of a tilted hat. Lately, however, the "SU" has faced marketplace confusion and inconsistent use.
"People saw the 'SU' and they saw the hat. And they immediately thought West," Altier said. "So, they were thinking Stetson was in Texas. It's ironic our materials sell very well in Texas.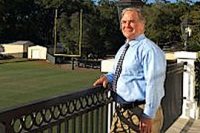 "We started losing a little continuity and consistency of our brands, our colors started to spread a bit, and our looks started to spread a bit. … We just felt it's time to bring everything back again into one and listen to what people are saying to us."
"There were a lot of issues with it. And frankly, it was time," affirmed Ricky Hazel, associate athletics director.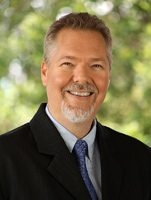 According to Joel Jones, assistant vice president of University Marketing, the teams differed in use of the "SU" mark. Some used Hatters and, still others, Stetson. "That inconsistency weakened the overall strength of the [Stetson University Athletics] brand," Jones said.
An Athletics expansion initiative that began in 2011 heightened the need for greater brand strength and unification, according to Altier, and research for a new Athletics brand commenced in 2016. All sectors of the Stetson community – from students, faculty, alumni and Trustees to former athletes, coaches and others – participated in what Jones referred to as the "brand journey."
"We even talked about fluorescent colors," Altier commented.
One key early finding: The "SU" had lost its luster.
"The one thing that just came out through the whole process was, they didn't see us as 'SU.' They saw us as Stetson – we're Stetson; that's who we are. So, it was more representative of an 'S' than an 'SU,'" Altier explained.
Altier added that during the entire process, while all groups had a voice, current students were given primary consideration. "We feel the current students are where this is most important," he said.
Although the process has been in the works for two years, final decisions were made only weeks ago.
"We feel great about the marks that we have," Altier said, careful to withhold details, but noting that an entire brand book has been written to identify all combinations of uniform uses.
Jones agreed, pointing out the goal of finding "that right balance and really getting back to the ethos and history of who we are" had been achieved.
"I'm excited about May 2," Jones said. "I think it's going to be tremendous. What we've arrived at is very progressive. But it's grounded in the history and tradition of Stetson."
-Michael Candelaria