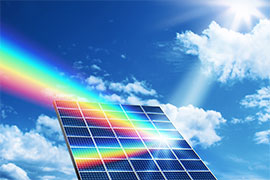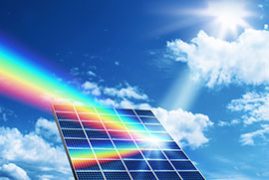 Rows of solar panels appear on the horizon at Stetson, thanks to an enterprising idea developed by ambitious students who simply were seeking to be good stewards of the environment.
In May 2017, following expansive groundwork to garner student and administration support, the university's first revolving "green fund" became reality. Essentially, the plan calls for all students to pay a $5 green fee each semester to fund projects — selected by students — that will save money and decrease the university's environmental impact.
A year later, significant progress has been made on the first project: a small farm of solar panels intended to harness the sun's rays and turn them into electricity that will help power the university.
A solar array.
There is plenty of work to be done — everything from permitting and continual cost calculations to farming of the rays themselves. Yet, if all goes as outlined, the initial rows of panels could be in place on campus by the start of the fall semester in August, according to Alexa Fortuna '18 and Jimmy Dean '20, the two students who steered the project this spring. In basic terms, fenced off near the intersection of Ohio and Amelia avenues, the panels would be linked to a generator that provides electricity to the campus.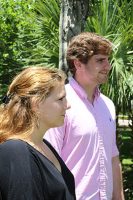 "This could be very big. And it's giving the university the opportunity to really be an anchor in the community for solar energy," Dean said.
Before recently graduating, Fortuna was a political science major and vice president of Stetson's Student Government Association. Dean was completing his sophomore year on campus, majoring in economics and finance while serving as SGA policy and finance chair. Now, Fortuna has left her mark as a guiding influence on the project, working with a variety of constituencies on campus and throughout the DeLand community. Dean, meanwhile, is a returning student who will help keep progress on track.
Notably, two other key student contributors were Sarah Coffey '18, who originally proposed the green-fund idea a few years ago, and Nathan Bodger '19, who led the effort for funding approval among students across campus.
Dollars and Sense
The fund is designed to raise $30,000 annually, and earlier this year students were asked to submit ideas for environmental projects. Nearly 200 suggestions were received. Although most of the suggestions encompassed traditional recycling and conservation, one even involved a sky-bridge over Woodland Boulevard to reduce exhaust emissions from idling cars, Fortuna noted. All were given due diligence, but the clear winner was solar.
Three solar proposals gained serious consideration, with the solar panels — the array — winning out. Solar-powered water heaters and solar-powered lights for parking areas were the other two proposals.
"All of [the proposals] looked like awesome ideas that we would be comfortable using the green fund for, but considering the size of investment and how much money we would save from the investment, solar array pretty much blew the two others out of the water," said Dean.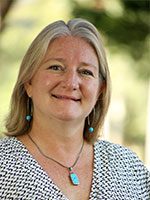 Project financing isn't finalized, but the current plan is to start small and eventually expand. Aside from the $30,000 raised through the 2017-2018 green fund, SGA and the university each has agreed to match that amount. Also, next year's green-fund dollars have been committed to the project. The first phase of the solar array will be paid upfront with those $120,000. In the future, other sources of funding could include grants and donors. Additionally, as part of the revolving nature of the green fund, any savings realized in electricity costs will be used to keep the project moving forward.
The return on investment is "potentially huge," Dean said, pointing to a possible savings of $17,000 in electric costs in one annual projection. "That number is what really set this project apart," he asserted.
Solar-Fit, a respected provider of diverse solar solutions, is working with the university as the primary vendor. The company is headquartered in Holly Hill, approximately 25 miles from Stetson.
While several other variables are yet to be determined, Wendy Anderson, Ph.D., professor and chair of Environmental Science and Studies, already is deeming the project a success.
"When students voted to contribute their own money to campus sustainability projects that they would have the authority to choose, the first thing they chose to allocate their money to was solar photovoltaics. We understand the university has made steady and impressive progress to fund campus infrastructure improvements that reduce energy consumption. But the students are eager to see renewables on campus as an obvious, visible demonstration of the Stetson community's commitment to current and future generations," Anderson commented.
Anderson added a special salute to Fortuna and Dean, describing them as "tenacious in educating themselves and their peers about the technical details of both the array and the funding mechanisms."
Fortuna, heading to work with FEMA Corps in California for a year before law school, concluded she was happy to "give back" before departing Stetson. "The coolest part about this project is the student body is recognizing that there is a need and being better environment stewards in the community," she said, adding, "I will be watching the progress."
Dean, who will spend the summer at an investments firm in Pennsylvania, is excited about returning to campus and monitoring the project's returns.
"This is a cause I can see myself putting a lot of time in," Dean said, "so I wanted to be included and see where I can help out."
-Michael Candelaria