Stetson University in the News, Sept. 14-20, 2018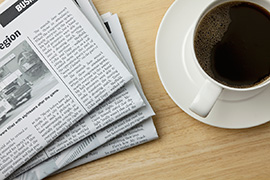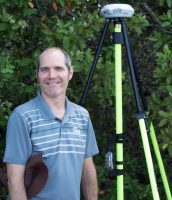 Top Stories:
Jason Evans, Ph.D., associate professor of environmental science and studies at Stetson, was quoted in "How one North Carolina town stayed dry during Florence," in the Christian Science Monitor. Swan Quarter stayed largely dry during the hurricane, thanks to a dike built despite political differences in town. "Working in Swan Quarter, flooding is not an ideological issue there. It is a way of life. Same with sea level rise. People have watched it happen within that lived environment. If you watch forests turn to marshland and the roads flood, the politics fade away," said Evans, who worked on the dike project.
A sinkhole that opened on Stetson University's DeLand campus received widespread coverage by media, including the Orlando Sentinel and the Daytona Beach News-Journal. The sinkhole opened in an empty field, owned by Stetson, near the DeLand House Museum. The sinkhole was later filled in.
Christopher Ferguson, Ph.D., professor of psychology, was mentioned in the article, "Increasing Number Of Couples Divorcing Over Video Game Fortnite," on The Daily Wire. "Video game addiction might be a real thing," wrote Ferguson and another researcher about a recent study concerning gaming disorder. "But it is not the epidemic that some have made it out to be," as only about 1 percent of the general population suffer from the addiction.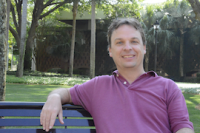 Chris Ferguson, Ph.D., professor of psychology, wrote an opinion piece for the New York Daily News on Sept. 19, entitled "Never mind the panic; the jury's out on kids and screen time."
K.C. Ma, Ph.D., CFA, director of Roland George Investments Program, was quoted in the story, Artificial Intelligence Stocks 2017, in Boston Commons High Tech Network on Sept. 14. The story noted that Stetson's Roland George Investments Program launched a new stock index on Artificial Intelligence. "The stocks in the Artificial Intelligence Index will be first in its kind to directly invest in the pure play companies in Artificial Intelligence," he said.
Stetson University appeared in three rankings by U.S. News & World Report, including fifth as best Regional University in the South, No. 3 as Best College for Veterans and No. 17 Best Value School, according to the The Minaret Online, the University of Tampa's student news source.

Ciara Torres-Spelliscy

Law Professor Ciara Torres-Spelliscy was a guest on the Sept. 19 MPRnews, "How the #MeToo era might make a difference for who's the next Supreme Court justice."

Law Professor Louis Virelli was quoted in the Sept. 15 Tampa Bay Times, "Romano: Rick Scott's do-it-yourself guide to rigging a Supreme Court."
A video of Jason Evans, Ph.D., associate professor of environmental science and studies at Stetson, was featured as part of an editorial, "Get past platitudes on water supply: Another view," Sept. 16 on TCPalm.com. Evans monitors and inventories stormwater sewers for the city of Satellite Beach and other areas.
Other News: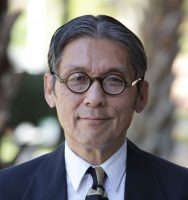 K.C. Ma, Ph.D., also wrote two articles on seekingalpha.com this week: What Tesla Has To Do To Raise $2 Billion Capital and Micron Price Should Not Drop After Q4 Earnings.
Stetson students in a British Literature I course are working with students at Florida Southern College this semester to transcribe selected manuscripts for a class project, according to The Southern: Florida Southern College. The project allows students from both Stetson and FSC to work together to learn more about manuscript culture before the invention of the printing press.
Stetson University is mentioned in a story about Edward Larson, author of the 1998 Pulitzer-Prize winning book on the Scopes Trial, "Summer for the Gods." The article on Before It's News mentions that Larson gave lectures on the creation-evolution debate at Stetson.
Alumnus George Mitcheson was included in a story in the Tampa Bay Times on Sept. 14 about being the first in line when Publix opened a new store in St. Petersburg. The story notes Mitcheson majored in business at Stetson and worked at Carnation before starting his own company, Native Sun Sports, a promotional company he still runs.
Stetson University is mentioned in the story, Jacksonville's Bruce Horovitz has written a Gamble Rogers biography, in the Florida Times-Union and Jacksonville.com. Rogers, a revered Florida folksinger/storyteller, briefly attended Stetson as an undergraduate student.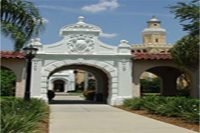 The Sept. 14 The American Bar Association reports that Stetson Law will serve as one of the 11 regional hosts for the 2018-2019 American Bar Association's Client Counseling Competition season.
Law Professor Rebecca C. Morgan wrote the Sept. 17 Elder Law Prof Blog, "Hospitals Selling Insurance?" Professor Morgan wrote the Sept. 18 Elder Law Prof Blog, "Two Blogs You Don't Want to Miss." Law Professor Morgan wrote the Sept. 19 Elder Law Prof Blog, "Issue Brief: Sexual Abuse in Nursing Homes."
Alumna Stacey Morris wrote an article for Seeking Alpha, entitled "Water In The (Mid)Stream: How Water Flows Generate Cash Flows," on Sept. 19. Morris graduated summa cum laude with a Bachelor of Science in Business Administration from Stetson University.
Alumni:
Betty Hensinger, who attended Stetson between 1999 and 2001, recently was included in the Marquis Who's Who biographical volumes, according to Business News Articles.
Alumna Helmi Banta has been selected for the 2019 Board of Governors for Newfields, according Inside Indiana Business. Banta earned a Bachelor of Business Administration degree from Stetson.
The Sept. 13 Stanford News reports that law alumna Jill Thomas will serve as the Title IX coordinator and director of equity investigations.
The Sept. 17 Trenam Law announced that law alumnus Richard A. Bruner, Jr.; Patrick M. Causey; and Catherine DiPaolo have been elevated to shareholder.
The Sept. 17 Gulfshore Business Daily reports that FisherBroyles, LLP has added law alumnus Charles (Chuck) Geitner as a partner and litigator in the firm's Naples office.
The Sept. 20 BizWire Express reports that law alumna Traci McKee was sworn in as President of Florida Defense Lawyers Association.