Prince Entrepreneurship Program Offers Fall Seminar Series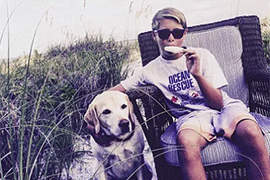 Stetson University School of Business Administration announced the continuation of Entrepreneurship Thursdays, a seminar series featuring nationally recognized speakers, pitch competitions and startup advice. All events are free and open to the public; however, seating is limited.
Acclaimed entrepreneur and co-founder of DME and DME Sports Academy Mike Panaggio kicks off the fall series on Thursday, Aug. 30, at 6 p.m. in Rinker Auditorium in the Lynn Business Center at 345 N. Woodland Blvd. in DeLand.
The series, designed to promote engagement and creative thinking, has five additional events already scheduled for the fall as well.
On Sept. 13, Jim Beckmann, founder of My School Tech Hub, will be the featured speaker followed by Andrew Rush, president and CEO of Silicon Valley-based Made in Space, on Sept. 20.
Just a few weeks later, on Oct. 11, Fran Greene, a small business advocate and recognized speaker on entrepreneurism, will serve as a presenter for the series. 
Richard Licursi, president and CEO of VenVelo, an early-stage venture fund in Florida, will follow on Oct. 18.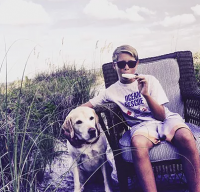 Oct. 25 will bring Bill Booth, president of United Parachute Technologies and a member of the Stetson Board of Trustees.
On Nov. 8, Joseph Cofer, who started Scmancy Pops at the age of 11, will share his story. 
Stetson University's Prince Entrepreneurship Program is an endowed initiative that seeks to develop the next generation of successful entrepreneurs. The program, housed in the Department of Management, offers students a major in entrepreneurship and minors for both business and non-business students.