Stetson College of Law hosts Open House on Nov. 3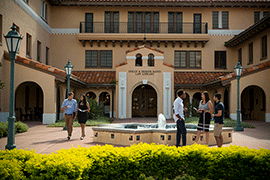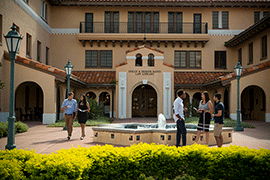 Stetson University College of Law is hosting its Fall Open House from 9:30 a.m.-1:30 p.m. on Saturday, Nov. 3, on the Gulfport campus, 1401 61st St. S.
Future full-time and part-time law students can engage with the Stetson Law community through informative Q&A sessions, a simulated law class, and an admissions and scholarship strategy session with faculty, staff and students. The day will also include campus tours, an information fair and a complimentary lunch.
To register, visit  https://www.stetson.edu/fallopenhouse.
For more information, call 727-562-7802 or email [email protected].