Stetson, Ginsburg Family Foundation Announce the Jeffrey and Diane Ginsburg Hillel House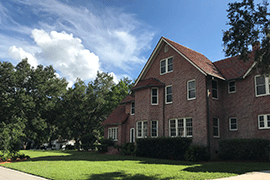 Stetson University and the Ginsburg Family Foundation announced today the establishment of the Jeffrey and Diane Ginsburg Hillel House and a $2 million gift to renovate, update and furnish an existing university property. In 2017 Stetson University made a commitment to become a school of choice for Jewish families and the announcement today of the Jeffrey and Diane Ginsburg Hillel House is a significant step forward.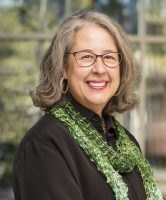 When open, "the house will become the hub for Jewish life on campus and will serve as a home away from home for students by providing a place to connect, unplug and create their best Jewish lives and memories," said President Wendy B. Libby, Ph.D. "We are thrilled to have this opportunity to partner with the Ginsburg Family Foundation to support the expansion of Jewish culture on campus."
"For a historic institution such as Stetson University that prides itself on engagement, the launch of the Jeffrey and Diane Ginsburg Hillel House is our opportunity to provide a heart and home to Jewish students," said Alan Ginsburg, founder of the Ginsburg Family Foundation. "It connects them to each other and the greater Stetson community."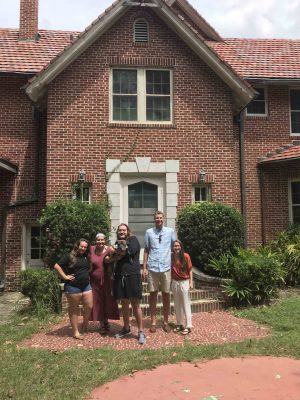 Hillel started at Stetson in the 1980s, but its cultural presence really started to take off in May when it hired its first full-time Hillel director, Sam Friedman. This semester, Hillel has held weekly Shabbat dinners and Jewish educational programs, holiday celebrations and community service events, and Friedman has been visible with Jewish and non-Jewish students since his arrival.
"At Stetson there is an enormous opportunity to build a welcoming community of Jewish Hatters connected to Stetson, to Israel and to each other," said Friedman. "I can't think of another university as committed to growing a thriving and sustainable Jewish community on campus as Stetson. We are very lucky," said Friedman.
The Jeffrey and Diane Ginsburg Hillel House will be established in a Tudor-style home that has been a fixture of the DeLand campus since 1999 when it was purchased from the Booker family, but in one way or another the house has been part of Stetson since it was built.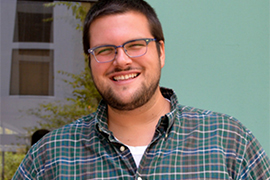 "My great-grandfather built the house in 1930 for my grandparents as a wedding gift," said Sarah Booker Altier, who lived in the house in the early 1960s and again in the late 1970s. She still lives in DeLand with her husband, Jeff, athletic director at Stetson University. "I'm thrilled and my siblings are as well. It is a beautiful way to ensure that the home will be cared for."
While renovations are still in the planning stages, it is expected that the home will be ready at the start of classes in fall of 2019.