Double-Hatter, Rebecca Renner, returns to Stetson
The English Department is proud to welcome Rebecca Renner back to Stetson as an adjunct instructor in creative writing.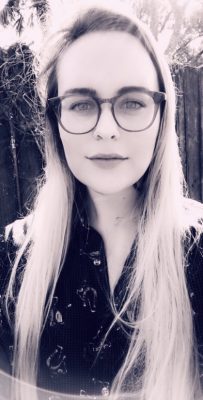 Renner is hardly new to the Hatter life; she boasts not one but two degrees from Stetson University, B.A. in English (2012) and M.F.A. in Creative Writing (2018). While at Stetson, Renner was a Sullivan scholar and a Sullivan Award winner in multiple categories.
She describes coming back to the Stetson campus as nostalgic: "I've met some of my best friends through Stetson programs. I've also done some of my best writing and scholarship here."
While pursuing her M.F.A., Renner was also building her portfolio and career as a freelance writer. Her work has appeared in a wide variety of popular and celebrated journals and magazines, such as The Washington Post, Glamour, and Tin House. Some of her personal favorites pieces are in Medium Magazine ("Janet Reno's Sister Owes a Florida Developer $5 Million. She Has Zero Interest of Paying." 2018) and Sierra Magazine ("Waterkeepers Fight to Save Florida from Toxic Algae." 2018).
As evident in her writing topics, Renner, a seventh generation Floridian, is "committed to making life in my state better for everyone." She exemplified this mission just recently by personally raising enough funds to supply books for a creative writing class in a Central Florida prison as a part of the Florida Prison Education Project.
Teaching Introduction to Fiction this semester, Renner is glad that she can "give future writers the same kind of guidance that helped shape my own journey."
–by Jacklyn Gion