Stetson HackerSpace Presents 3-D Car Racing Game Workshop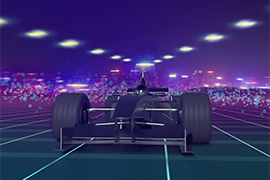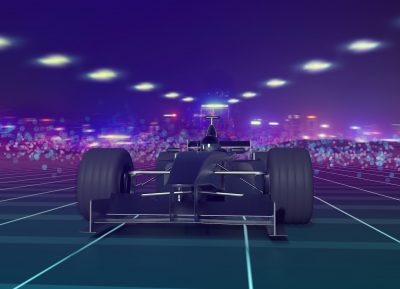 High school and Stetson University college students and alumni have a chance to get behind the wheel and learn how to develop a 3-D car racing game for the final Stetson HackerSpace workshop, 3-D Game Development with Unity, on Saturday, Feb. 23, 2-4 p.m., at the Lynn Business Center, in computer lab room 317.
The originally scheduled Hacking Alexa workshop on Feb. 23 was cancelled because the sponsoring company discontinued the program.
Stetson HackerSpace, the university's official computer science club, designed a series of computer science workshops for Stetson and area high school students with no computer coding experience. The upcoming workshop is the fourth in the series, and college students and alumni from all majors and backgrounds are welcome to attend.
During the workshop, participants will learn how to use the software Unity and libraries, functions, methods and data structures of the game development programming language C# (pronounced as C sharp) while creating their 3-D car-racing game. They will also learn how computer code functions and to fix code errors for the game to operate properly.
Attendees will have an opportunity to take their computer science skills down the track.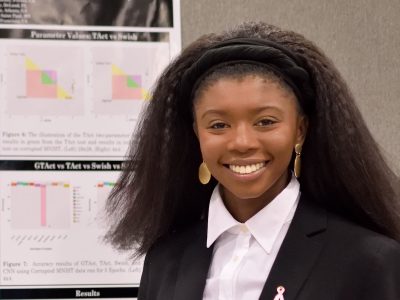 "The 3-D Game Development with Unity workshop is intended to introduce beginners to the world of virtual and augmented reality and to understand how 3-D development functions," explained workshop organizer and math and computer science junior Heyley Gatewood.
"Imagine playing a racing game like Mario Kart," said Gatewood. "The Mario Kart and Unity car racing games work the same for the most part where players have the ability to move one or multiple cars around the screen at varying speeds and in different directions to win the race in the shortest amount of time. However, with a 3-D game, you have an extra dimension, which means more code for creating a more visually appealing game."
Participants will need to bring their own laptops with at least 15GB of remaining storage space to download the Unity software. Attendees are advised not to download Unity in advance because a specific version of the software will be downloaded during the workshop.
The Lynn Business Center is located at the corner of Woodland Boulevard and E. Michigan Avenue. Participants can pre-register for the free workshop by emailing [email protected]. Students also can register at the Lynn Business Center on the day of the workshop, but only if space is still available.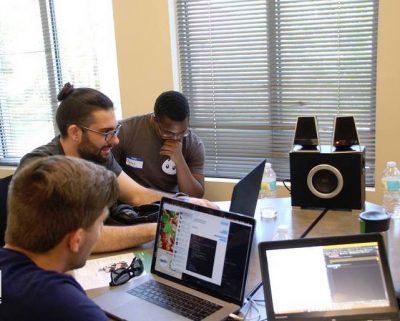 The workshops lead up to Stetson HackerSpace's annual spring hackathon, the Greater Central Florida Tech Faire + HatterHacks, a three-day event in which universities and high schools throughout the state gather on campus to participate in technology workshops, app-building competitions, networking with big-name tech companies and other activities.
The Greater Central Florida Tech Faire + HatterHacks will be occurring April 5-7. Additional details will be released soon.
–Sandra Carr