Students: 'Suit Up' for Success on Sunday, Feb. 24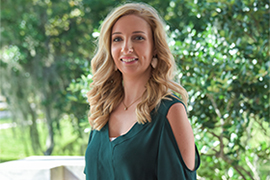 As seniors hit the books and polish up their resumes for those all-important job interviews, they can get their business attire for a great deal! Stetson is teaming up with JC Penney for a "Suit Up" event on Feb. 24, from 6 to 9 p.m., at the store's Volusia Mall location in Daytona Beach.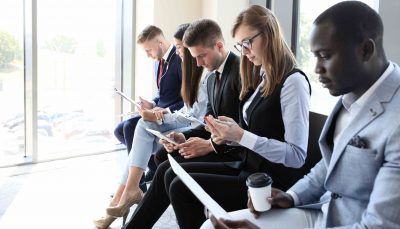 And this event isn't just for seniors. Stetson alumni, students, and their parents automatically qualify for the 40 percent off discount. Staff and faculty who volunteer as workers for the event will also receive the 40 percent off coupon.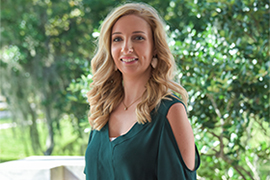 "There will be several extra JC Penney associates there to assist us, telling us what to look at and what looks best on each of us," said Ashley Biegel, a senior psychology major/education and communication and media studies minor from Columbia, Maryland. "They will have a great variety of clothing and it will be deeply discounted! We're on a budget so this is a great way to get advice and purchase high quality items on a budget."
No ride? No problem.
"They don't have to sign up for the event – and can just show up in their own cars – but they do need to RSVP if they want to ride the bus. And we can rent an additional bus if necessary," explained executive director of Stetson's Career and Professional Development, Tim Stiles.
Please RSVP to reserve your seat on the bus.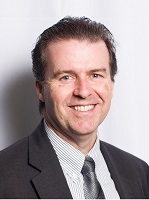 Stiles added that each Stetson students will need to know his or her 800 number to receive the coupon, and that it would speed things up if students bring their IDs since those can be quickly scanned.
JCPenney normally closes at 6 p.m. on Sunday, but they will stay open until 9 p.m. just for Stetson, Daytona State College and Bethune-Cookman students.
"This is our first year doing this, but we'd like to get a total of 100 of our students and hopefully 50 students from both DSC and Bethune-Cookman," explained Stiles. "If we have a good enough turn out, they might give us our own event like they do for Embry-Riddle Aeronautical University who had over 500 of their students participate last year."
Nationally, JC Penney launched the Suit Up event more than two years ago, and more than 200 universities in the country have participated.
Still unsure? Biegel says it is best to be prepared with your business attire rather than scramble and pay more at the last minute.
"We're going to graduate, and we need to be ready. Go with friends! You're going to learn something that you can apply! It's an investment in yourself."
Watch for Biegel's Social Media Take-Over of the Feb. 24 Suit Up event. Join her as she covers the action of students participating at the event in real time.
-Trish Wieland
Add this to your calendar, too: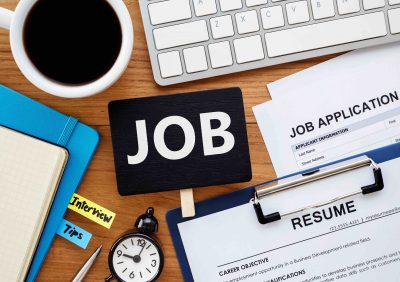 Spring Internship and Career Expo

When: Friday, Feb. 22, noon to 3 p.m.
Where: Hollis Wellness and Recreation Center
What: About 50 employers will be present at this event, with half from the for-profit sector and half from non-profit and government sectors.
Ensure your success: Read these tips on how to prepare and get the most out of the Career Expo.