Stetson University in the News, Feb. 8-14, 2019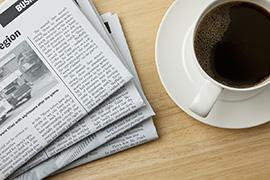 Top News: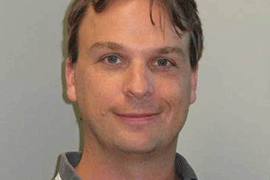 • Professor of Psychology Christopher Ferguson, Ph.D., was quoted in the Feb. 7 Self.com article "How Worried Do You Really Need to Be About Your Screen Time?" The article examines the issues with certain aspects of some scientific studies linking screen time to adverse health effects.
• Chris Ferguson was also interviewed by Orlando-based WKMG News 6 for a Q&A session on whether or not video games contribute to violence. Additionally, Ferguson was quoted in an article in The Hollywood Reporter regarding "cannabis couture." "The correlation between teens watching movies with smoking in them and the actual smoking behaviors is near zero with very little impact," Ferguson said.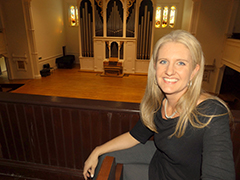 • Assistant Professor of Music Karen Coker-Merritt was featured in the Feb. 11 EIN World News Report article "Captivating Dances – Sunday, February 17 @ 3 PM in New York City." Coker-Merritt, a soprano, will appear as a soloist with the North/South Chamber Orchestra.
• Professor of Mathematics and Computer Science Daniel Plante, Ph.D., was quoted in the Magzter article "How to Protect Your Devices from Cyber Attacks While Traveling."
• Alumnus Peter Junior Nyong'o was featured in the Feb.10 Africa-News article "Kenya: Lupita's Kid Brother Makes His Acting Debut In The US." Nyong'o is starring as the titular prince in Orlando Shakes' Hamilton.
• The news ran nationally in multiple outlets across the PRNewswire on Feb. 12 about the Stetson Law team winning the Client Counseling Competition in Chicago.
Other News:
• Law Professor Peter Lake is quoted in the Feb. 8 Inside Higher Education article, "Win for Christian Group at Iowa." Professor Lake is quoted in the Feb. 12 Harvard Crimson article, Experts Say Sanctions Lawsuits Are Unlikely to be Immediately Dismissed."
• Alumnus Grover Wilkins was featured in a piece in The Preston Hollow Lifestyle regarding the fact that he "travels to Spain to research Baroque composers and bring their music to modern audiences."
Alumni News: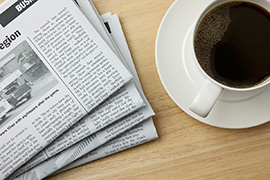 • Alumna Stephanie Lahens was quoted in an article in The Fort Myers Florida Weekly regarding the fact that she is teaching at Immokalee High School in Collier County. "I love working with these kids … I enjoy being able to help them, and for me, to learn from them, as well," Lahens said.
• Alumna Katherine Lowry published the article "Combining Innovation & Technology for Real Change" in AALL Spectrum, the bimonthly membership magazine focusing on furthering professional development and education. Lowry's article provides businesses with a guide to keep up with an ever-changing technological business landscape.
• Alumnus Jordan Stasinowsky was featured in a piece from TribLive regarding "a new, unique destination" that he and his family are creating called Mary's Vine in Rankin, Pennsylvania. This will be "a wine lounge and eatery that they hope will become a gathering spot for locals and visitors."
• The Feb. 7 Miami Herald reports Law alumna Choung Mi Lim Akehurst and alumnus Neil Lyons were honored by the Florida Bar for their volunteer work.
• The Feb. 8 Greater New Milford Spectrum reports that Law alumnus John Gulash has signed on to represent Joe Tiago, the deputy public facilities director fired earlier this month amid the FBI's scrap metal probe into city government.
• The Feb. 13 Tampa Bay Times reports that Law alumnus William Flores has joined the Clearwater parking lot shooter Michael Drejka's defense team.
• The Feb. 13 CityBizList reports that Law alumna Lauren L. Stricker was recently elevated to partnership at Shutts & Bowen LLP.