Science Café Presents Lecture April 25 on Florida's Sinks and Spring Runs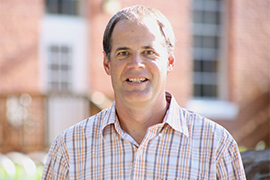 Benjamin Tanner, Ph.D., assistant professor of environmental science and studies at Stetson and the focus area leader for climate adaptation at the Institute for Water and Environmental Resilience, will discuss his recent research during his presentation "Environmental Change in Florida's Springs and Sinks: Lessons from the Muck" during a Science Café on Thursday, April 25, 7-8:30 p.m., at the Gillespie Museum on Stetson University's campus.
The event, which is part of the museum's Earth Week 2019 celebration, is free and open to the public. Cultural Credit is available.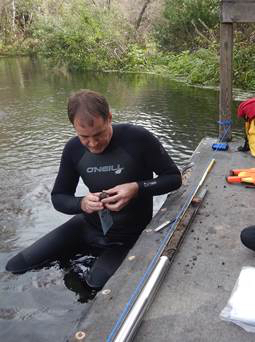 Florida's karst systems are responding to a number of stressors, including climate change, declining water tables and anthropogenic nutrient inputs. Tanner's talk will describe how organic deposits can be used to infer the response of these environments to past stressors and will explore how this knowledge can be used to help predict future environmental changes in these systems.
"As a field-oriented environmental geoscientist and outdoor enthusiast, I seek to inspire the next generation to appreciate and preserve our natural areas through hands-on study of Earth's places and materials," said Tanner.
Tanner's higher-education background includes a Bachelor of Science in anthropology at Florida State University, Master of Science in quaternary and climate studies at the University of Maine and Ph.D. in geology at the University of Tennessee.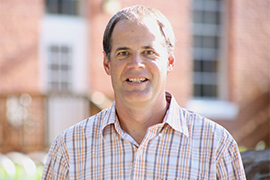 Tanner's research focuses on human interaction with the environment and uses the tools of geoscience to study the current state of wetlands and to elucidate past climate conditions. He has mentored more than 30 undergraduates in field research projects. Many of those experiences have led to co-authored conference presentations and journal publications.
The Gillespie Museum is located at 234 E. Michigan Ave. DeLand. For more information, call 386.822.7330 or visit www2.stetson.edu/gillespie.
–Sandra Carr