Case Study in Experiential Learning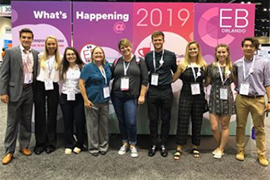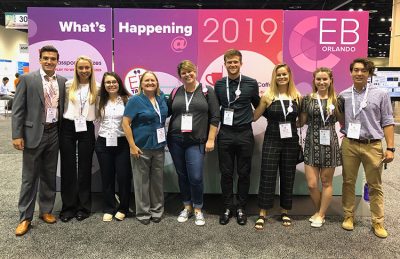 Does student-faculty participation in experiential learning truly pay off?
One could answer by explaining how Creatine-Monohydrate helps to improve brain function. Or, one could simply say, yes.
A recent trip by Michele Skelton, Ph.D., associate professor of health sciences, to a national conference in Orlando produced ample evidence, as students from Stetson received an opportunity to work with faculty in their fields — and present the results of their senior/capstone research projects to industry professionals.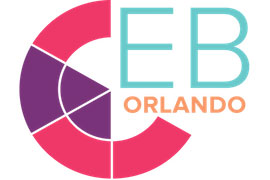 At Experimental Biology 2019 in April, Skelton accompanied two sets of her students from the past two years at Stetson (2018 and 2019 health science graduates). Experimental Biology 2019 is widely recognized the largest and most prestigious interdisciplinary meeting of its kind, attracting life sciences and biomedical researchers from across the world. They meet to network and share cutting-edge research that leads to discoveries and career advancement in the fields of anatomy, biochemistry and molecular biology, investigative pathology, pharmacology, and physiology.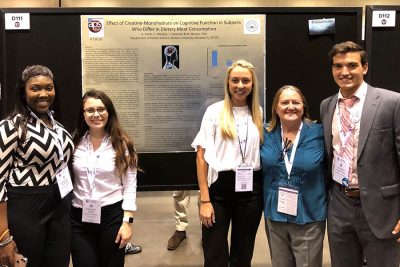 The first Stetson set, the Creatine and Cognition research group, arrived with two presentations designed to address claims that Creatine-Monohydrate indeed can help improve brain function: "Effect of Creatine-Monohydrate on Cognitive Function in Subjects Who Differ in Dietary Meat Consumption" and "Effect of Creatine-Monohydrate on Cognitive Function in Healthy Male and Female Subjects."
Notably, during the first presentation, members of the American Physiological Society watched intently and then commented on Twitter and Facebook. Ultimately, the Stetson research was featured in a blog. Additionally, the Creatine and Cognition study was cited in a recent website article on Furthermore from Equinox, titled "Vegetarians Need Creatine."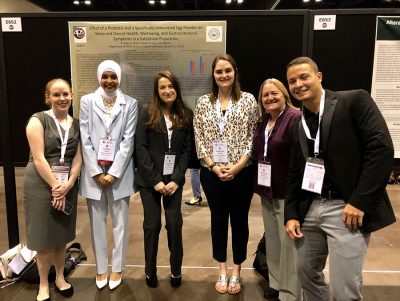 The second set of students, the GI (GastroIntestinal) Microbiome group, also made two presentations, with each examining the potential impact on subjects with GI complaints: Effect of a Probiotic and a Specifically Immunized Egg Powder on Blood C-Reactive Protein in a Subclinical Population and Effect of a Probiotic and a Specifically Immunized Egg Powder on Sleep and Overall Health, Well-being, and Gastrointestinal Symptoms in a Subclinical Population.
Each of the students had spent at least one year of academic work on the projects, with the goal of learning the research process from conception of a research idea to publication.
"The students completed comprehensive reviews of pertinent literature to demonstrate that they had a foundation of knowledge and expertise to conduct the study," Skelton said. "They implemented methods, collected and statistically analyzed data, and reported their findings. We then submitted the research for presentation at an international professional meeting. Upon acceptance, the students and I prepared, practiced and presented their presentations at Experimental Biology 2019."
All 15 students now have a published abstract in the international FASEB Journal.
"They can now find their name in Goggle Scholar, which I think really made them happy," Skelton added. "… I am so proud of these students. They worked so hard and persevered. It was an honor and a privilege to share this learning experience with them."
The net result for Stetson: Health sciences students not only learned (and presented), they also got to experience. Their professor, meanwhile, was able to witness all of the dividends.
–Michael Candelaria