Stetson University In the News, May 10-16, 2019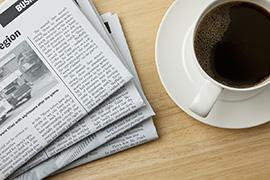 Top Stories: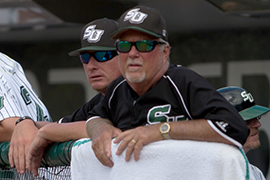 • Former Stetson Baseball coach Pete Dunn was featured in an article May 10 in The New York Times, "After Jacob deGrom and Corey Kluber, Stetson University Dreams Even Bigger." Dunn reflected on his success as Stetson's coach and talked about his former players, including Jacob deGrom with the New York Mets, Corey Kluber with the Cleveland Indians and Logan Gilbert with the Seattle Mariners. "I'll go to my grave, that year Jacob won rookie of the year and Klubes won the Cy Young, both from little old Stetson," Dunn said. "Pretty cool." Current Baseball Head Coach Steve Trimper said the team's goal is to continue building on that success. "We're going to try to compete on the national stage," Trimper said.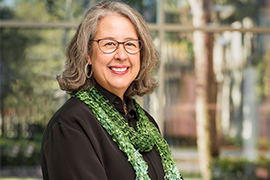 • Stetson President Wendy B. Libby, Ph.D. was quoted in an article May 12 in The Daytona Beach News-Journal, "B-CU, Stetson honor Spring Graduates." This year, 991 students graduated from Stetson, setting a new record. Libby stated, "We are proud of the Class of 2019, their achievements, and of the faculty and staff who led them to this point."
• Stetson was featured on May 14 among EDsmart's 2019 Best Online College in Florida. Stetson ranked above The Baptist College of Florida, University of North Florida and University of West Florida. This achievement was based upon multiple factors, including student retention rate, graduation rates and affordability. EDsmart recognizes Stetson as one of "the colleges and universities to go above and beyond."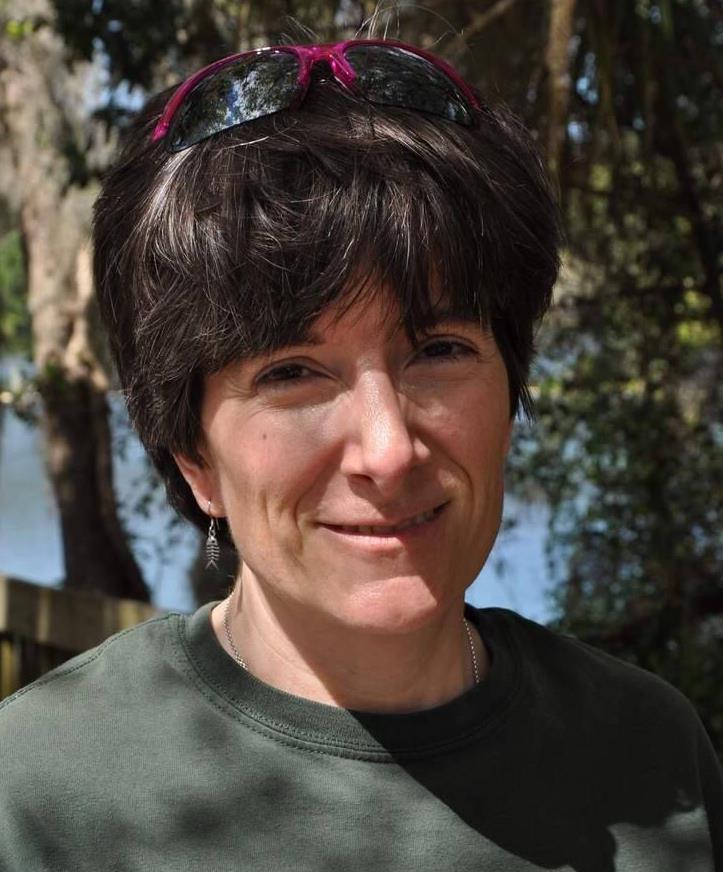 • Stetson Professor of Biology and Director of Aquatic and Marine Biology, Melissa Gibbs Ph.D., was quoted in the May 14 Leesburg Daily Commercial article, "Mullet with Missing Scales and Lesions Prompt Investigation on St. Johns River" about the increase in reports of unhealthy and dead mullet in Blue Spring State Park. The article explores possible causes for the mullet with missing scales and lesions. Gibbs stated she's "never seen anything like it on the mullet in Blue Spring."
• Assistant Professor of Philosophy, Melinda C. Hall, Ph.D., was featured May 12 (Mother's Day) in the Daytona Beach News-Journal, "You make it work: Volusia working moms juggle dual roles" about the role of women in the workforce. The article takes a look at the way women have juggled working and mothering in the past and present. Hall stated, "We do self-actualize through work now."
• Recent Stetson graduate Jasmine Allen was featured May 10 in the Daytona Beach News-Journal article, "Graduating Stetson Student Has Passion for Sneakers." She spoke about her plans to "continue working towards her own sneaker business" and the blog she started about sneakers, SpeakASneak. Currently, Allen is starting with Boston Consulting Group in Atlanta as a financial analyst.
Other News:
• Assistant Professor of Decision and Information Sciences, Petros Xanthopoulos, Ph.D., was featured in the Professor Spotlight May 15 on PUPN (Private University Products and News) in the article, "Stetson University: Big Data, Smart Cities, Better Lives."
• Stetson University was included on a list of pet-friendly colleges on the May 16 Saving for College article "Pet Friendly Colleges."
• News 9 mentioned Stetson on May 11 in their article "Moody's Investors Service Reaffirms Stetson University's A3 Rating," stating that Stetson University's A3 rating is stable for the fifth time since 2010.
• Former adjunct Professor, Rachel Truxall, was featured May 10 in the article, "Accel Research Sites Promotes Rachel Truxall to Patient Engagement Leader" on Biospace and Morningstar.
Alumni News:
• Alumnus Rob Chambers was mentioned on May 13 in the Atlanta citybizlist. Chambers has been named Saia, Inc.'s new vice president and chief financial officer.