Introducing: Michèle Alexandre, New Dean of Stetson Law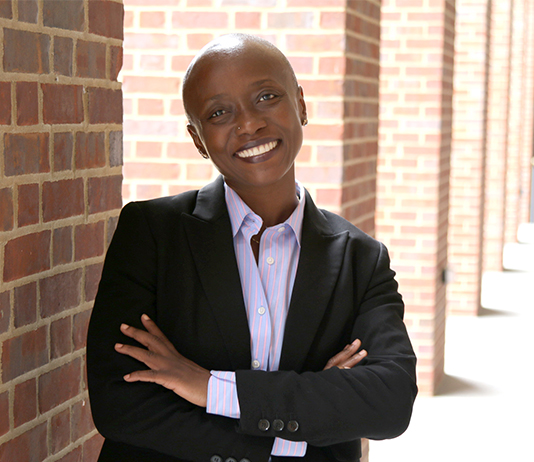 Editor's note: This story originally was posted on March 15, 2019.
Professor Michèle Alexandre, J.D., a leading civil rights scholar, administrator and trailblazer, has been selected as the next dean of the College of Law at Stetson University. Alexandre takes over for Professor Kristen Adams, who has served as the interim dean.
Alexandre, chosen following an extensive nationwide search, becomes the College of Law's first African-American dean. She begins her new role on June 17.
"Dean Alexandre brings an extraordinary wealth of vision and expertise to this position," said Stetson Executive Vice President and Provost Noel Painter, Ph.D., who announced the appointment. "Her work in civil rights and gender equity fit hand in glove with Stetson Law's emphasis on social justice and global citizenship, and our ongoing work for veterans, the elderly and the environment."
Alexandre arrives at Stetson from the University of Mississippi School of Law, where she was the associate dean for Faculty Development and Intellectual Life, as well as a professor of law and the Leonard B. Melvin Jr. Lecturer. Her areas of scholarly work include constitutional, international, civil rights, gender and disability law; critical race theory; and human rights. She joined the University of Mississippi in 2008 as an associate professor.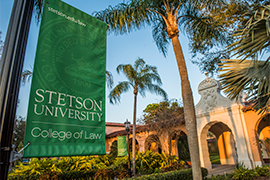 Also, Alexandre chaired the undergraduate Honors curriculum committee, led the Honors College faculty and taught courses in the undergraduate international studies program. In addition, her broad expertise and commitment to justice are evidenced in the organization of the biennial national conference on sustainability and social justice for poor populations in the rural South — the Race and Sustainability Conference, hosted by the University of Mississippi. She is the author of two books: "The New Frontiers of Civil Rights Litigation" (Carolina Academic Press, 2019) and "Sexploitation: Sexual Profiling and the Illusion of Gender" (Routledge, 2014). And she has published numerous law review articles in the Washington and Lee Law Review, Indiana Law Review, Emory Law Journal and the Boston College Environmental Law Review, among others.
Alexandre was Colgate University's first black valedictorian (majoring in English and French, with background in philosophy). She earned her Juris Doctor from Harvard Law School. After graduating from law school, she clerked for U.S. District Court Judge John P. Fullam in Philadelphia, and practiced law in New York and Alabama, where she worked on the pivotal Black Farmers Lawsuit. Prior to her appointment at the University of Mississippi School of Law, Alexandre taught at the University of Houston, the University of Baltimore, American University and the University of Memphis.
She received Fulbright and Watson fellowships, and at the University of Mississippi was honored with the Ben A. Hardy Faculty Excellence Award for outstanding teaching, scholarship and service in 2016. In 2017, she was selected as an SEC-U Academic Leadership Development Program Fellow for 2017-2018. She was named one of Ebony Magazine'sTop 100 influential African Americans of 2013 and one of the 50 "Most Influential Minority Law Professors 50 Years of Age or Younger" by Lawyers of Color Magazine.
Alexandre is expected not only to enhance Stetson's excellence in legal education but also leverage the university's commitment to the core aspects of the liberal arts.
"Michèle Alexandre will lead Stetson Law in educating the next generation of outstanding Stetson lawyers," said Stetson President Wendy B. Libby, Ph.D. "She is the right person to affirm and build on our reputation for excellence."
Members of the Stetson search committee enthusiastically embraced her charismatic style and leadership abilities, making comments such as "wicked smart," "tremendous energy" to go with "all of the qualities to be a successful dean at the College of Law."
Alexandre is similarly optimistic about her new opportunity.
"Stetson's commitment to training global citizens and practice-ready lawyers represents a galvanizing vision for legal education in the 21st century," she said. "The College of Law's priorities regarding social justice, academic rigor and student engagement are dear to my heart. I am eager to work with all aspects of the law school, the university, and with its amazing alumni to help the law school continue to grow and reach new heights."