President Libby selected as an Influential Woman in Business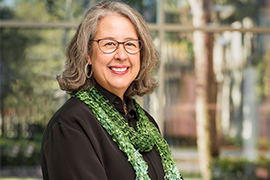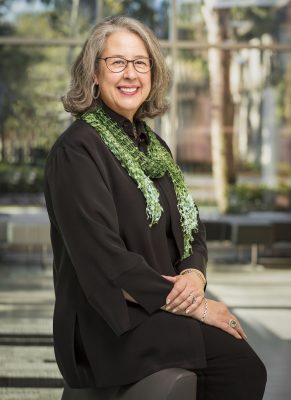 Stetson University President Wendy B. Libby, PhD, has been selected as an Influential Woman in Business Honoree by The Daytona Beach News-Journal and the Volusia-Flagler Business Report.
Libby will be honored at the 2019 Women in Business awards luncheon on Wednesday, Oct. 2, at The Shores Resort & Spa in Daytona Beach Shores.
Top awards will be announced at the luncheon for: Young Entrepreneur Woman in Business; the Small Business Award; the Public Sector Woman in Business; Private Sector Woman in Business; Non-Profit Woman in Business; Most Charitable Woman in Business; and the 2019 Business Report's Woman of the Year.
The honorees also will be featured in the Business Report's Women in Business edition on Oct. 6.
Libby became Stetson's ninth president in July 2009 and its first female president since the university was founded in 1883. Earlier this year, she announced her decision to retire in June 2020 and a search is underway for her replacement.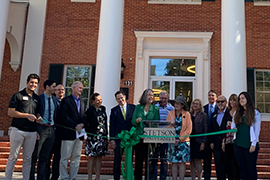 During her tenure, Libby has led Stetson through significant growth in undergraduate enrollment, added new academic programs and new buildings, renovated the Carlton Union Building, and recently completed a $200 million comprehensive campaign, "Beyond Success – Significance," which exceeded its goal. A celebration to mark the campaign's successful end is planned for November during Homecoming.