Former Hatters Star Jacob deGrom Wins 2nd Straight Cy Young Award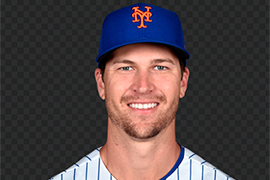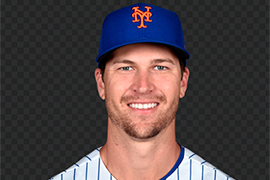 Former Stetson baseball star Jacob deGrom collected his second consecutive Major League Baseball (MLB) Cy Young Award on Wednesday night, Nov. 13.

deGrom received 29-of-30 first-place votes for the second straight year, with the other first-place tally going to Hyun-Jin Ryu of the Los Angeles Dodgers. deGrom posted a 2.43 ERA in 32 start for the Mets this year and led the National League with 255 strikeouts in 204 innings of work.
The Pierson native joins with former Stetson teammate Corey Kluber as two-time Cy Young Award winners. For deGrom, the 2019 Cy Young Award adds to an already crowded trophy case, which includes three All-Star Game appearances and the 2014 National League Rookie of the Year.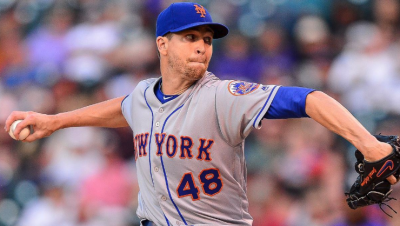 Stetson is one of two schools to have had more than one alum win multiple Cy Young Awards, joining with Southern California (Tom Seaver & Randy Johnson). By comparison, the ASUN and Pac-12 are the only conferences with multiple former pitchers who have captured the honor more than once. The Pac-12 has three with Tim Lincecum (Washington) joining Seaver and Johnson.
deGrom and Kluber remain the only ASUN alums to win the Cy Young Award. The Cleveland Indians ace has won the American League honor twice in his career, following the 2014 and 2017 seasons. Last year Kluber finished third in the AL Cy Young voting. He suffered through an injury plagued 2019 season after suffering a broken arm as the result of getting hit by a line drive on May 1 against Miami.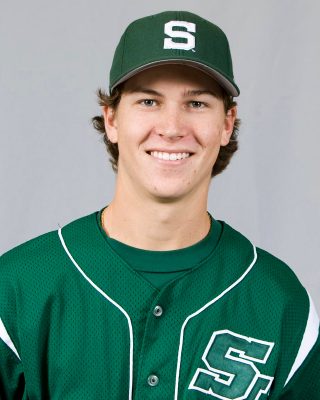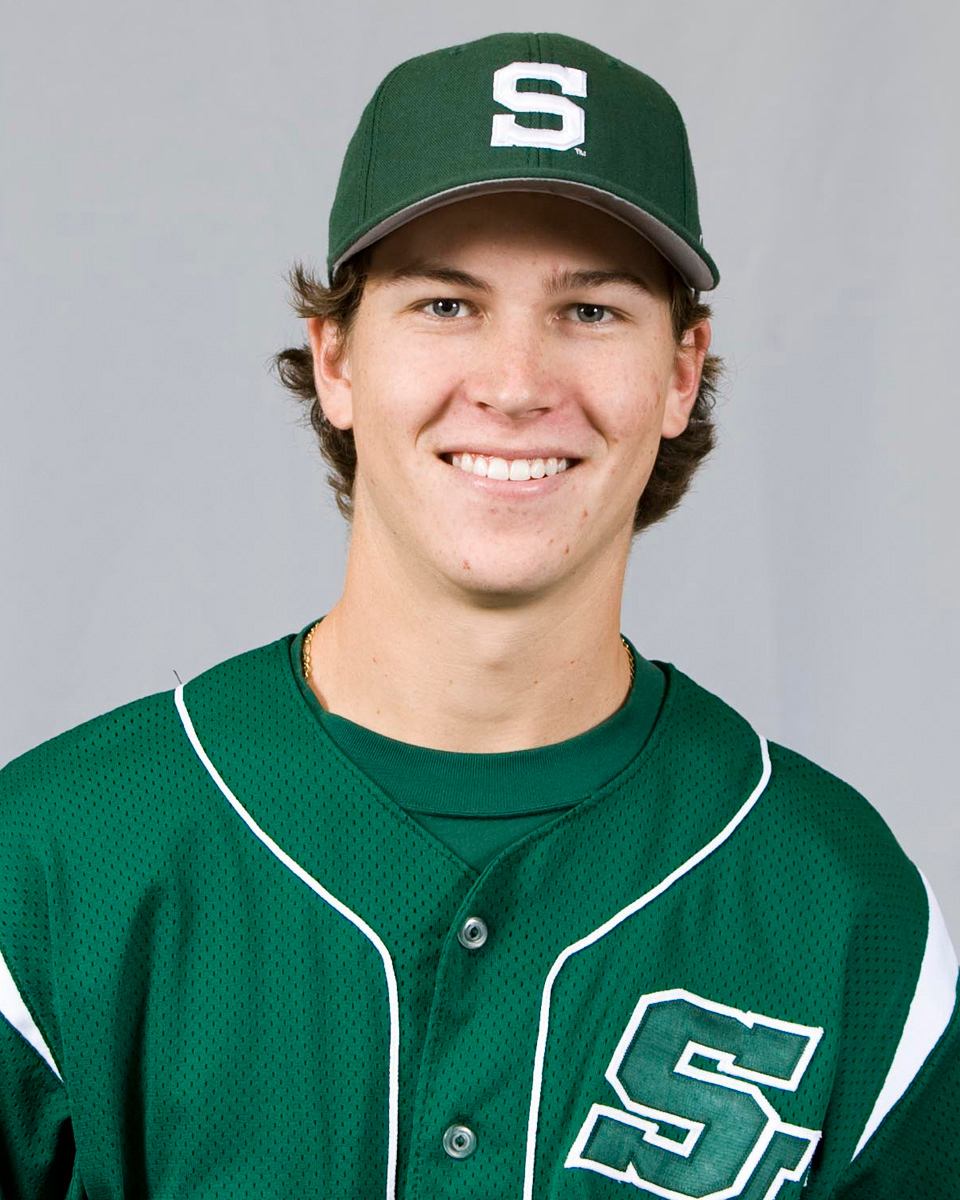 NL Cy Young Award Winner Jacob deGrom Notes
deGrom finished the 2019 season with an 11-8 record, 2.43 ERA with an NL-best 255 strikeouts in 204.0 innings pitched over 32 games started.
The former Stetson star has a career ERA of 2.62, which ranks second among active players only behind Los Angeles Dodger starter Clayton Kershaw (2.44) and just ahead of Sale (3.03) in third place.
Allowed fewer than three earned runs in 27 of his 32 starts this season, including a stretch of 17 in a row from May 22 through Aug. 23, while tossing at least 7.0 innings in 19 of those outings.
In addition to capturing the honor for the second-straight season, he has also finished in the top-10 four times in his six-year MLB career (7th, 2015; 8th, 2017).
deGrom becomes just the seventh National League pitcher to win back-to-back Cy Young Awards.