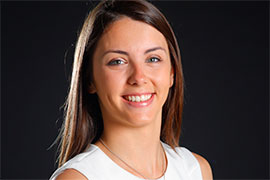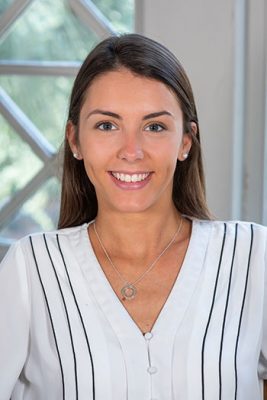 On Nov. 22-23, Slavina Ancheva travels to Oxford University for final interviews in front of a selection committee to determine the recipients of two Global Rhodes Scholarships. She is one of only a handful of finalists for the awards, which will be named immediately following the candidates' time with the committee.
Commonly and warmly referred to as Sally across the Stetson campus, Ancheva will have quite a story to tell.
Let's title it The Rhodes Less Traveled.
Ancheva is a senior who will graduate in May with dual majors, economics and political science, plus a minor in French. Win or not be selected (because there is no losing at this level of excellence), she serves as the Stetson prototype for such an honor: poised, polished, academically gifted and politically savvy well beyond her years.
Born in Bulgaria, she moved to the United States at age 6 and lived the next 11 years in Arlington, Virginia, outside of Washington, D.C., where her father was a diplomat for the Embassy of the Republic of Bulgaria. Currently, he's the consulate general for Bulgaria in Chicago. Growing up, Ancheva sometimes was able to attend events in which her father participated.
Arriving at Stetson to major in political science, Ancheva quickly broadened her studies and steadily ascended, adding a second major simply because she sought to "grasp" economics.
Also, she was a J. Ollie Edmunds Scholar who made the most of her time by excelling both as a student and a leader. She presided over Alpha Kappa Si, Stetson's professional business organization on campus, and she headed numerous community-engagement initiatives. One example: the Taste of Mainstreet, which brought local restaurants to campus and raised money for Alpha Kappa Si and area nonprofits.
In addition, Ancheva interned at the United Nations in New York, working for the Permanent Mission of Bulgaria — essentially representing her home country at political events such as the Political Forum on Agenda 2030. Plus, she has interned at the European Parliament in Brussels, worked on a Bulgarian campaign leading up to the European Parliament elections and studied in France.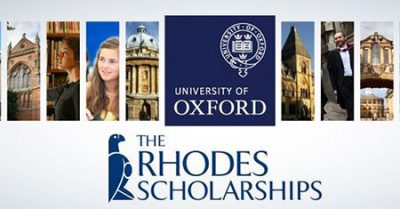 Upon graduation from Stetson, Ancheva plans to "give back" to Bulgaria, where she "still feels a distinct connection." Ultimately, she would like to enter the European political scene, maybe with policymaking in Bulgaria, and "try to make a difference in people's lives" by "focusing on ways we can make Bulgaria better and Europe better."
Winning a Global Rhodes Scholarship clearly would help achieve that goal, she noted, stating: "It would be a huge honor."
The Rhodes Scholarship, first awarded in 1902, is the oldest and perhaps most prestigious international scholarship program, enabling outstanding young people from around the world to study at the University of Oxford. The Global Rhodes Scholarship, established this year, is designed for students who do not belong to Rhodes-member countries.
The fully funded scholarship covers at least two years of postgraduate study and possibly a third year, and comes with a monthly stipend, among other financial considerations.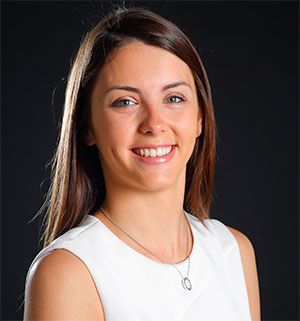 Thanks to Stetson, with or without the Rhodes Scholarship, Ancheva plans to continue her education and believes she is well-prepared for any next challenges.
"Going to a small school, you feel like you're really making a difference," she said. "You feel like what you say in class is being heard; you can go to your professor's office and just talk about anything. And the same goes for the Stetson community — any idea or initiative that you have you can really make that a reality.
"The best part about Stetson is the close relationships you develop, on an academic level and on a personal level. I've been so lucky to have the friends that I've made and be in the organizations that I'm a part of. And the close relationships I've had with professors have been very impactful for me."
In fact, during her first year on campus, it was Gene Huskey, PhD, a professor of political science, now retired, who brought the Rhodes opportunity to her attention.
Ancheva took Huskey's advice, submitting an application this summer and receiving the "shocking" news about her advancement into the final round this fall.
Preparation for final interviews has involved "doing a lot of self-reflection on what I've learned throughout my time here at Stetson, and what I want to do in the future," she explained.
Her parting words shortly before making the big trip: "I'm getting ready to go over there and just tell them who I am and what I want to do."
-Michael Candelaria