Stetson Athletics on Center Stage: Beach Volleyball, Pete Dunn, Jacob deGrom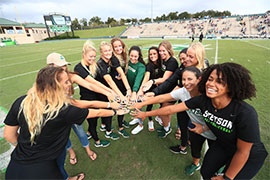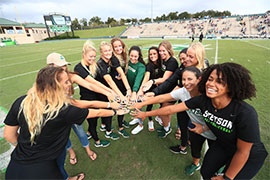 On Nov. 9, at halftime of the Hatters Homecoming football game, members of the beach volleyball team received championship rings in commemoration of their historic season last spring.
On Nov. 12, the most recent achievement by Pete Dunn, Stetson's legendary baseball coach, became official, as he was enshrined into the Florida Sports Hall of Fame.
Then on Nov. 13, former Hatter Jacob deGrom did it again, winning his second consecutive National League Cy Young Award as a pitcher for the New York Mets.
It was that kind of a few days for Stetson Athletics — greatness was honored.
In the NCAA Beach Volleyball Championship tournament, the Hatters came oh so close to winning a national title. With a final record of 30-10, they finished among the top five teams in the championship while also defeating the No. 1 team in the nation, the University of Southern California. That win against USC was the team's first ever in the national tournament.
During the season, the Hatters won a school-record 14 consecutive matches, going undefeated for the entire month of April and winning their fifth ASUN Championship in program history. The Hatters also posted 12 wins against nationally ranked opponents. In the final poll for 2019, the Hatters were ranked No. 6 by the American Volleyball Coaches Association.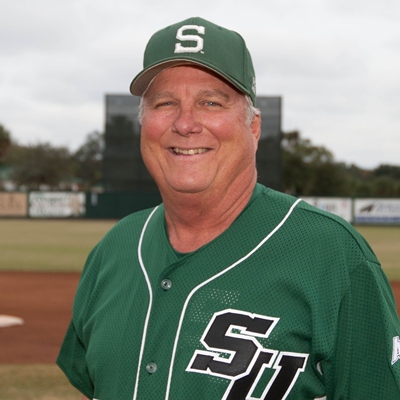 In a ceremony at Amway Center in Orlando, Dunn entered the Florida Sports Hall of Fame with 10 other superstars. From 1980 to 2016, he led the Hatters to 1,312 wins and 17 NCAA Regional Tournament appearances while sending 84 players into professional baseball. Nine of the players made it to the Major Leagues.
What more could be said about his greatness? Plenty.
In 2006, Dunn became the 34th head coach in NCAA history to reach 1,000 career wins. His career win total ranks 24th on baseball's NCAA all-time list. He guided the Hatters to 16 NCAA tournament appearances and won more than 60% of his games. He also is a five-time Atlantic Sun Conference Coach of the Year and produced 25 All-American student-athletes.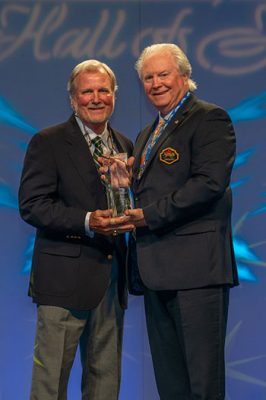 Dunn already is a member of the Stetson University Athletics Hall of Fame, the Central Florida Sports Hall of Fame, the Brevard County Sports Hall of Fame and the American Baseball Coaches Association Hall of Fame.
Dunn played for the Hatters, too, starring as a catcher and serving as a co-captain before receiving a bachelor's degree in 1972. In 2007, he received the Stetson University Distinguished Alumni Award.
A shortstop upon his arrival at Stetson, deGrom departed as a pitcher who was drafted by the Mets in 2010 without much fanfare. That quickly changed, as deGrom won the 2014 National League Rookie of the Year award and played in three All-Star Game appearances, to go along with his Cy Young Awards. He's emerged as perhaps today's best pitcher in all of baseball.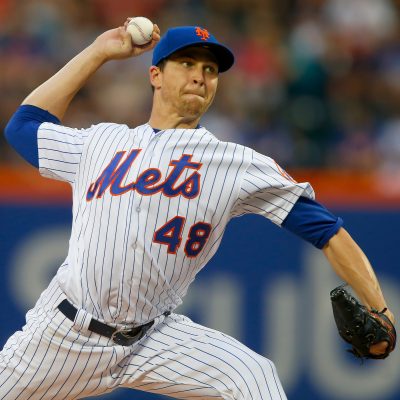 This season, deGrom posted a 2.43 ERA in 32 game starts (yielding an average of 2.43 "earned" runs per nine innings pitched) and allowed fewer than three earned runs in 27 of his 32 starts. He also led the National League with 255 strikeouts in 204 innings.
Notably, deGrom joins with former Stetson teammate Corey Kluber '07 as two-time Cy Young Award winners. Stetson is one of only two schools to have more than one alumnus win multiple Cy Young Awards (the other is USC).
Quite a memorable few days for Stetson Athletics.
-Michael Candelaria