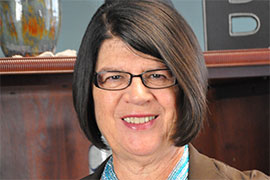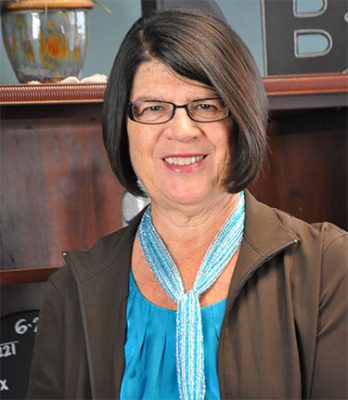 The setup was all part of the instruction plan.
On the first day of class in August — actually the students' first day of class in college — the seeds of identity theft were planted in Room 318 of the Lynn Business Center when one professor, Valrie Chambers, PhD, entered and introduced herself as Betty Thorne, PhD.
Then, under the guise of a fake "federal student tax" concern, Chambers requested and received students' personal information, including their social security numbers. All 16 students obliged without much thought.
Immediately afterward, Thorne, the class' real teacher, walked into the room. To heighten the drama, Thorne confronted Chambers about her false identity and brought Stetson security onto the scene.
Yet, by that time, Chambers already had precious student data in hand.
Ultimately, all was explained, with the students watching as their personal information was shredded and with Thorne delivering a simple initial lesson: "Be careful. Because somebody asks you for your social security number, you do not have to give it to them."
Welcome to FSEM 100-164 (CRN 7776) Identity Theft, a four-credit course that meets Tuesdays and Thursdays, 10-11:15 a.m.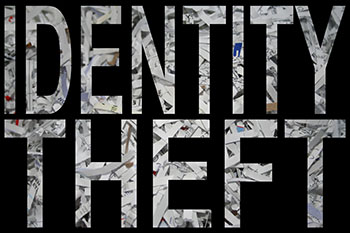 Per the official description, the course is an introduction to identity theft and its impact on individuals and businesses. More aptly, the course is a peek inside an innovative approach to teaching at Stetson, which for students began on day one.
All first-year and transfer students with less than 24 credit hours are required to take such a first year seminar, with each FSEM focusing on a single topic that is exclusively designed to teach "what it takes to be successful in college," as outlined by the university. Participating professors from across campus and encompassing a wide array of disciplines, propose topics and are selected by their department heads. Meanwhile, the students have three choices from a menu of diverse topics.
In this instance, the risk, reduction and recovery from identity theft took center stage, allowing students to learn by studying cases — even involving their teacher.
Thorne is a professor of statistics and the Christian R. Lindback Endowed Chair of Business Administration. Among other honors, she is a recipient of the university's McEniry Award for Excellence in Teaching, the highest honor given to a Stetson faculty member.
Also, Thorne was a victim of identity theft. And, in this class, with innovative style, she uses that experience to help educate.
"I come in as one who learned the hard way," she said.
From the Past and the Heart
Years ago, when one of her daughters went away to college, Thorne opened a joint bank account, which she had forgotten until her daughter's funds were stolen.
"One Monday morning, my daughter just happened to look at her bank account online, and nothing was there; it was gone. And they had gotten to her because we had a joint account, and they had my information. It was a very long story," described Thorne, who at the time "knew nothing" about identify theft.
Months later, the perpetrator was found, which typically doesn't occur, but the financial damage was done.
Thorne, however, didn't stop there. She learned. And now those same lessons are being taught to her students.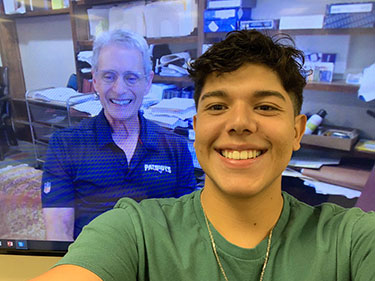 Online research uncovered the 2012 book "50 Ways to Protect Your Identity in a Digital Age: New Financial Threats You Need to Know and How to Avoid Them" by Steve Weisman, a New England attorney. Thorne poured through the book. The same for Weisman's 2014 "Identity Theft Alert: 10 Rules You Must Follow to Protect Yourself from America's #1 Crime.
She uses both in the FSEM class. Weisman has made a guest appearance in class, too, via teleconference.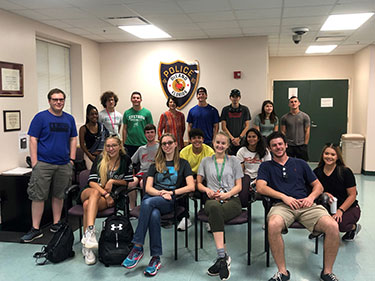 Further, Thorne has taken the class to visit the nearby DeLand Police Department for a presentation about identify theft, and has brought in speakers such as Stetson's Joshua Eckroth, PhD, an assistant professor of mathematics and computer science who this fall introduced a course on cybersecurity. Also, Vikram Ahmed, PhD, director of Stetson's Enterprise Information Systems, informed the class about advancements in Stetson's online security measures.
Coincidentally, the father of a student in the class, retired Lt. Jay Toth, was a 35-year veteran of law enforcement who teaches courses on crime prevention throughout the United States, Canada and Mexico. He was another guest speaker, delivering a dynamic presentation that warned about the risks of identity theft faced by everyone, including college students.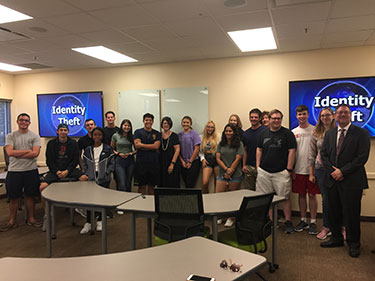 "I tried to give them a variety of experiences," commented Thorne, who also has spoken at meetings and conferences outside of Stetson.
Core FSEM Tenet
At the same time, her curriculum has stayed true to a core FSEM tenet: a distinct emphasis on writing. There are daily and weekly writing assignments, including essays of varying lengths with the requisite citations and references and an eye on grammar/punctuation.
"This a writing-enhanced course," Thorne stated. "Everything that we do in the class, we work with writing and communications skills."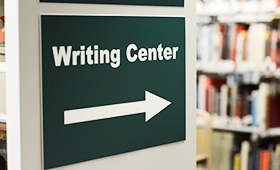 Early in the semester, Thorne's class visited Stetson's duPont-Ball Library, where Hunter Murphy, Stetson's engagement and learning librarian, explained the library's resources and the differences between Google searches and database searches. Also, Ericka Riker, a writing fellow from Stetson's Writing Center, spoke to the students about APA style (official writing format of the American Psychological Association) and various common writing errors. Thorne required her students to seek free tutoring in writing offered through the Writing Center.
In turn, student response has been overwhelmingly positive.
Not surprisingly, Katrina Toth, a biology major from New Smyrna Beach, labeled the class "highly informative and very thought provoking."
Ryan Friedman, a communications major from Maryland, labeled it "very intuitive."
"Extremely innovative," added Cole Zygaj, a computer information systems major from Georgia.
"I am now more knowledgeable on the topic and feel positive that I can protect myself for the future," said Jessica Conway, from Arizona and majoring in public health. "To learn that college students are more at risk of identity theft than the rest of the population was pretty surprising to me."
Even Thorne said the process of identity protection continues for her, noting, "It's fun because we're learning. And I'm learning right with them, too."
In the end, while she can offer no guarantees that anyone won't become a victim of identity theft, Thorne is intent on doing her part.
"It's such an insidious crime that all of us are vulnerable," she concluded. "That's what motivated me to teach about this topic."
-Michael Candelaria