Stetson Investment Program to Hold Public Trustee Meeting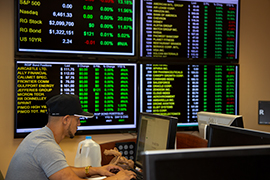 Members of the media are invited to attend Stetson University's Roland George Investments Program (RGIP) Public Trustee Meeting where students will present their stock recommendations for approval by the RGIP trustees. The purpose of this meeting is to help the Roland George Institute achieve its goal of providing financial education to the public while also giving RGIP students an opportunity to manage a real portfolio including researching, vetting and building a rationale for a stock purchase.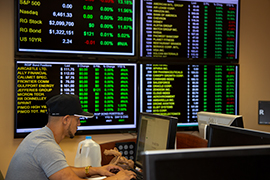 Who: The Stetson University School of Business Administration Roland George Investments Program is known for having one of the nation's oldest programs and best market performers. It is directed entirely by Stetson University students. The pioneering program empowers students to manage a portfolio comprising $3.8 million in real money invested in stocks and bonds. They use fundamental research tools and leading data services, including 12 new Bloomberg terminals, to identify and research the best investment recommendations which they then present to an investments committee.
When: Wednesday, Nov. 20, from 6 to 8 p.m.
Where: Stetson University, Carlton Union Building, The Stetson Room (the second floor), 131 E. Minnesota Ave., DeLand, Fla. 32723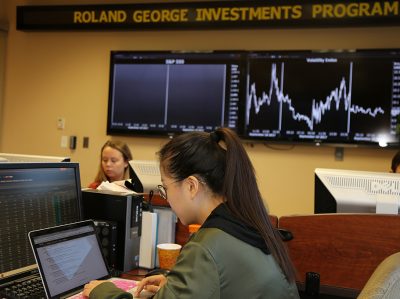 What: During the meeting, which is free and open to the public, students will present five stock recommendations, including: Disney, Marriot Vacation, L3Harris, TopBuild, Spectrum Brands and Nextera Energy. Trustees and audience members will be given the opportunity to ask questions and then trustees will vote on each stock recommendation.
Contact: Due to limited seating, reservations are highly recommended. For more information, contact Matt Hurst, PhD, CFA, via email at [email protected].
-Marie Dinklage