Stetson University in the News, Nov. 22-27, 2019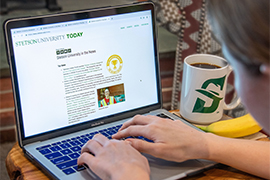 Top Stories: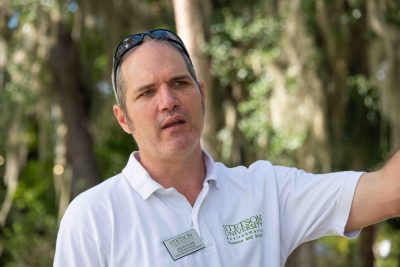 • Associate Professor of Environmental Science and Studies Jason Evans, PhD, was quoted in the Nov. 25 Jacksonville.com article "Rising seas mean higher tides, flooding 'new normal'." According to the article, "A combination of moon-driven high tides, tropical storms and rising sea levels were blamed for 'exceptionally high' tides in South Florida this fall, particularly in the Keys, said Jason Evans, an associate professor at Stetson University in DeLand."
• Professor of Psychology Christopher Ferguson, PhD, was quoted in the CBC Radio – Canada article, "'Let people play responsibly:' How this instructor is pushing back on addictive video game design." According to Ferguson, "Comparing video games to cocaine is not, in any way, supported by the data we have at this point."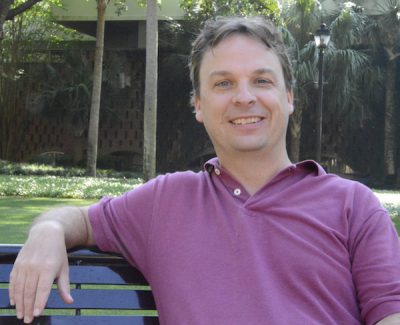 • Professor Chris Ferguson was also quoted Nov. 22 in a radio segment on Soft Rock KPLA 101.5 in Columbia, Missouri. Ferguson discussed a recent German study finding no link between violent video games and decreased empathy and sensitivity to violence in adolescent males.
• Associate Professor of Counselor Education Judith Burnett, PhD, was featured in a Nov. 25 post at the 360 Magazine titled, "Inua Partners in Hope." Burnett, in collaboration with the Inua Partners in Hope, has been helping Kenyan youth whose lives have been impacted by HIV/AIDS for the past three years.
• Dean Michèle Alexandre was mentioned in a Nov. 23 press release on Erie News Now and other outlets because she was a presenter for the Black Pre-Law Talk as part of the 15thAnnual National Black Pre-Law Conference and Law Fair 2019 at Columbia Law School in New York City.
• Assistant Professor of Practice Lou Paris was featured in the WalletHub piece "Best Business Credit Cards." "The only advantage of using a business credit card is the business will develop a credit history," Paris said. "This will be relevant as the business seeks greater financing. Besides this, business and personal cards are essentially the same thing."
• Stetson's Roland George Investments Program was featured in multiple press releases after students pitched five Florida stocks and trustees voted to buy $130,000 worth of stocks.
• Law Professor Ciara Torres-Spelliscy wrote a Nov. 25 opinion piece for The Brennan Center for Justice website called, "Nepotism and the Impeachment Inquiry."
Other News:
• Dean Michèle Alexandre was featured in The Gabber on Nov. 20 after the Gulfport Public Library hosted a welcome reception for her.
• Law Professor Andrew Appleby was quoted on Nov. 8 on Law360 Tax Authority analyzing the Commerce Clause implications of a state tax case that is being appealed to the U.S. Supreme Court.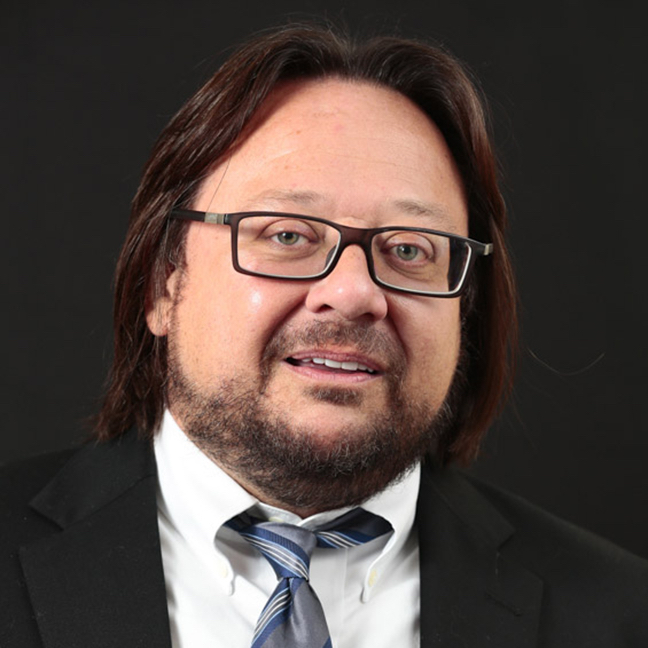 • Law Professor Peter Lake was quoted in The GW Hatchet in Nov. 25 article called, "Panhel leaders silent about sorority diversity trainings."
• Law Professor Andrew Appleby presented "Targeted Taxes: Localities Take Aim at Large Employers to Solve Homelessness and Transportation Challenges" at the National Tax Association Annual Meeting on Nov. 21.
• Law Professor Rebecca C. Morgan wrote the following blogs for the Elder Law Prof Blog: Nov. 21, New Replication Guide on Guardianship WINGS Projects; Nov. 24, 2020 Medicare Premiums Released by CMS; and Nov. 25, The Cost of Caregiving-Emotionally and Financially-for Caregivers.
Alumni News: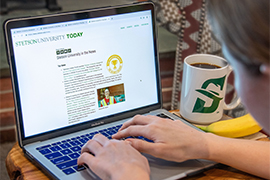 • Alumnus Ryan Benson was appointed to the Florida Housing Finance Corporation by Gov. Ron DeSantis, as reported on Nov. 26 by the official website of Florida's governor.
• Alumnus Michael Shiles was cast as the proprietor in a Studio Theatre Tierra del Sol production of Assassins, as reported by Broadway World Orlando on Nov. 21.
• Alumnus Elijah Garland was featured in a Nov. 21 Ocala Star-Banner article, titled, "Local grad needs help to launch "The Maniac Circus" cartoon," for his $15,000 kickstarter campaign to develop a cartoon.
• Gino Santos '82 was featured in a press release for his reception of the 2019 Distinguished Alumni Award from Stetson. Santos is the founder and CEO of Premium Blend, an low-proof liquor business based in Miami.
• Law alumnus Max Blackman and Law alumna Karla Ravenel joined the Tampa office of Kelley Kronenberg, according to a press release on PR.com.