Professor Hari Pulapaka raises money to help restaurant workers during COVID-19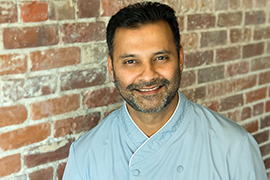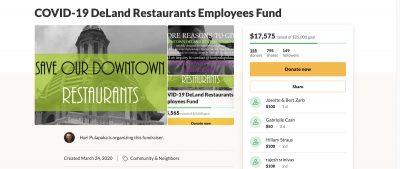 Associate Math Professor and chef Hari Pulapaka, PhD, usually raises money for a good cause by cooking a big meal, inviting a bunch of people to his downtown DeLand restaurant and asking them to donate while they're eating.
But with all the health precautions during the COVID-19 pandemic, that kind of fundraiser isn't an option. Instead, Pulapaka launched his first GoFundMe page last month to raise money to help the waitresses, cooks and other restaurant workers in downtown DeLand who were laid off or saw their hours drastically reduced since the outbreak.
By April, the COVID-19 DeLand Restaurants Employees Fund had raised $17,575. The immediate goal was $25,000, but Pulapaka said he plans to keep the fundraiser going as long as donations are coming in.
"We have applications from some single mothers who have children to take care of, cooks who have been laid off or have reduced hours, where their income is very minimal and they literally need to eat," Pulapaka said. "It's fairly desperate."
On Thursday morning in April, he wrote the first checks from the fund, saying in an email that the fund provided "33 grants totaling $12,350. Average grant was $385. More giving to come." The maximum award will be $750.
"It's really not a whole lot of money, but it's a shot in the arm," he said. "It buys them another week, another two weeks, and gives them some hope and that's what it's all about at the end of the day."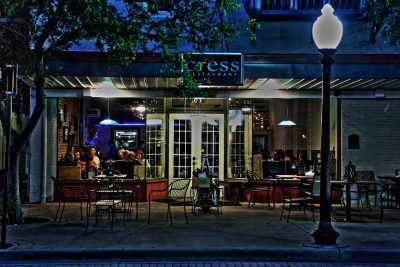 Pulapaka, co-owner of the acclaimed Cress Restaurant in Downtown DeLand, said the pandemic has impacted his restaurant, as well. Some employees were laid off and the restaurant now provides curbside delivery for takeout orders. He created the GoFundMe page with his wife and restaurant co-owner Jenneffer Pulapaka, MD, and Judy Thompson, a DeLand philanthropist.
"I am very grateful and thankful for the overwhelming support," he said. "I have never asked for money so strongly before and frankly it's the response that drives me and the overwhelming need that I have seen."