Stetson alumna and her company joining the fight against coronavirus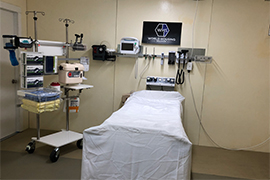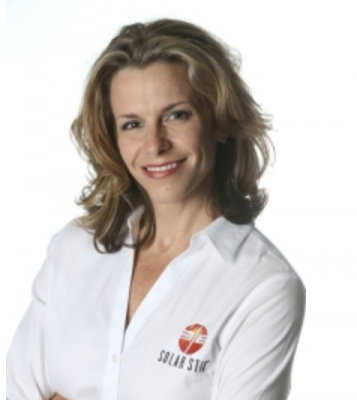 Stetson University alumna Stephanie Hollis saw the tent hospitals appearing in New York City and knew her company could help provide an alternative for the fight against COVID-19.
An anesthesiologist, Hollis has worked in "top-notch medical facilities and bare-bones field hospitals" around the world, she said. She knows first-hand the benefits of working in a walled health-care facility, including the ability to thoroughly disinfect treatment rooms.
She and her husband, Brian Bosley, co-founded Solar Stik in 2005 to provides solar and portable power to everything from sailboats to the U.S. military in remote locations around the world. Solar Stik, based in St. Augustine, partners with World Housing Solution in Sanford to also provide rapidly deployable modular hospitals.
The two companies held a demonstration on Monday, April 6, at the Sanford manufacturing plant to show how their "ICU in a Box" could be used in the coronavirus pandemic.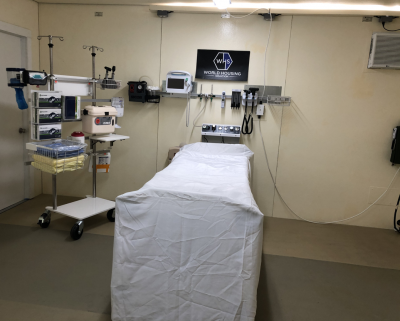 "As a medical professional with years of experience working in both top-notch medical facilities and bare-bones field hospitals, I can say from experience how useful something like the MDMI (modular deployable medical infrastructure) is in both arenas," said Hollis '94, who earned an undergraduate degree in Exercise Science at Stetson and attended medical school at the University of Florida.
"Employing the MDMI will be a step in the right direction for the fight against COVID-19 and other global pandemics to come," she said.
Alumnus George Winsten '18 joined Solar Stik after graduating from Stetson and said the company teamed up with World Housing Solution a few years ago to provide portable medical clinics to Puerto Rico after Hurricane Maria.
The mobile shelters are powered by Solar Stik batteries that are charged by solar panels, wind or, when needed, a back-up generator that only comes on long enough to recharge the batteries. The system ensures uninterrupted power for ventilators and other medical equipment, even in power outages.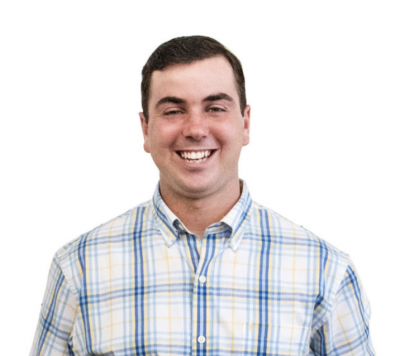 "We have units that are ready to ship that can fit in a standard shipping container and can be set up by six people in a couple hours with no tools," Winsten said. "They are completely insulated. They are completely powered and self-sufficient. They can have beds. They can have medical equipment. They can provide over 380 square feet per person, everything that is required based on FEMA and CDC guidelines."
The number of cases of the virus in the United States continues to skyrocket. Across America and its four U.S. territories, more than 360,000 people have tested positive for COVID-19, the highest number of known cases in the world, The New York Times reported April 7.
Winsten said he hopes the modular hospital units are not needed and the number of cases begins dropping, even as health-care professionals become increasingly desperate for critical medical supplies and hospital beds.
"When we started seeing these sort of tent hospitals going up in places, we got on the phone," he said. "It was a simple sort of switch to turn these over to a COVID-19 solution."