Stetson University in the News, April 17-23, 2020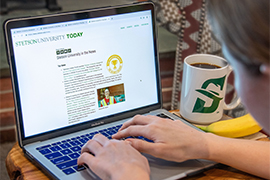 Top Stories: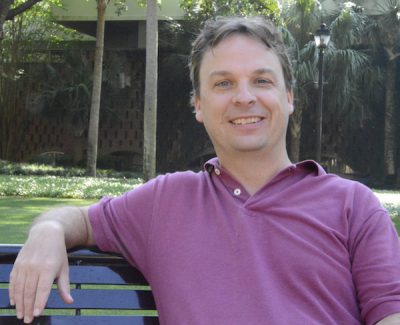 • Professor of Psychology Christopher Ferguson, PhD, was quoted in Business Insider on April 16 in the article, "Instagram Live usage jumped 70% last month. A psychologist says it's because 'people are not designed to be isolated.' " Ferguson said, "People are turning to screens and technology to get their social needs met that they can't get in 'real life.' "
• Roland and Sarah George Professor of Finance and Chair of Finance Stuart Michelson, PhD, was quoted in The Street's April 21 article titled, "Why Borrowing Money From Your 401(k) or IRA Is a Bad Idea." The article discusses the pros and cons of taking money from a retirement account. "You are losing the benefit of new investment in your 401(k) plan, but you are more assured of the loan being repaid," Michelson said.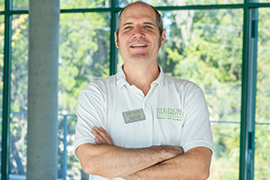 • Associate Professor of Environmental Science and Studies Jason Evans, PhD, and Chris de Bodisco, PhD, assistant professor of economics, were mentioned in the University of North Carolina-Wilmington News article, "UNCW Associate Professor of Geography Narcisa Pricope Shares in $440,000 Coastal Resiliency Grant" on April 20. Evans is Stetson's interim director of the Institute for Water and Environmental Resilience.
• Professor of History and Director of American Studies Paul J. Croce, PhD, published the article, "Evangelicals, Donald J. Trump, and the Making of the Tribune in Chief," on the History News Network on April 19.
• Professor Christopher Ferguson co-authored "Who are GamerGate? A descriptive study of individuals involved in the GamerGate controversy." The paper is being published in the journal, Psychology of Popular Media.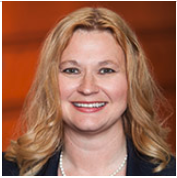 • Law Professor Stacey-Rae Simcox, as part of ABA Day Digital, led a panel of experts discussing the unique legal needs of U.S. military veterans. The panel was broadcast live on April 22 on Twitter.
• Law Professor Louis J. Virelli III was quoted in the Tampa Bay Times in an article called, "Lawyer sues DeSantis, Hillsborough over emergency orders."
• Adjunct Law Professor Adam Levine was quoted in the Tampa Bay Times in an April 21 article called, "Should you pull a family member out of a nursing home right now?" The article also appeared in The Bradenton Herald.
Other News:
• Law Professor Peter F. Lake was quoted in an April 1 article in the ABA Journal called, "Class actions and pending rules could change colleges' sex assault procedures."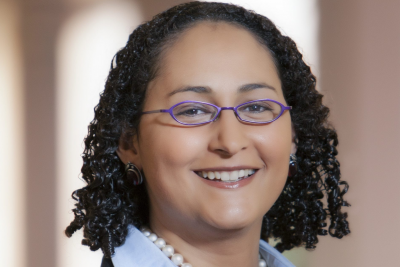 • Law Professor Ciara Torres-Spelliscy spoke about her book, "Political Brands," COVID-19 and the 2020 election at the "Feeling Democracy: A Conference on Politics and Emotions" at the Institute for Research on Women at Rutgers University on April 17.
• Law Professor Ciara Torres-Spelliscy wrote an April 23 opinion piece for The Brennan Center for Justice called, "The Fight Over Facebook Political Ads Ahead of the 2020 Election." The piece was mentioned on the Election Law Blog.
• Law Professor Stacey-Rae Simcox was selected as a Volunteer Inspiring Pro Bono or VIP by The Veterans Consortium in March.
• Law Professor Rebecca C. Morgan wrote the following blogs for the Elder Law Prof Blog: April 19, A Tiny Bit of Positive Action; and April 20, APS and COVID-19.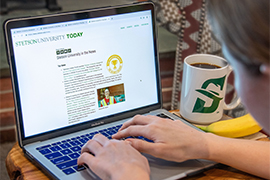 • Jake Sapp, a researcher for the Center for Excellence in Higher Education Law and Policy, was quoted in the Inside Higher Ed story, "Student Lodges Unusual Legal Claim" on April 17.
Alumni News:
• Alumni Jayme C. Wiggins and Eric Cinnamond were featured in The Wall Street Transcript article, "Eric Cinnamond and Jayme Wiggins Have a Portfolio that is 94% Cash: This is the Moment They Have Been Waiting For" on April 19. Cinnamond and Wiggins are both Co-CEOs and Portfolio Managers at Palm Valley Capital Management.
• Law alumnus Jeffrey D. Harvey was named CEO of Community Legal Services of Mid-Florida Inc. (CLSMF), a civil legal aid firm servicing 12 counties in Florida, according to an April 21 announcement.