Stetson Webinar: 'COVID-19 in the United States: How did we get here?­'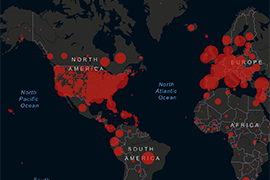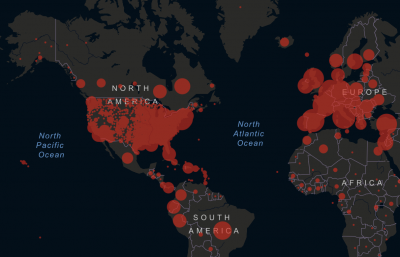 The Office of Faculty Engagement at Stetson University hosted the first in a series of webinars on COVID-19 on April 3, entitled "COVID-19 in the United States: How did we get here?­" A recording of the webinar is now available.
COVID-19 in the United States: How did we get here?­
So much is happening at such a fast pace since the World Health Organization designated COVID-19 as a global pandemic. How did we get here? Join our panel of experts from Stetson University, Yale School of Medicine, and Rollins College for an informed update on the COVID-19 epidemic in the United States. Presenters offer a cohesive picture of the nature of the novel coronavirus, medical interventions, the public health response, and how we can support each other.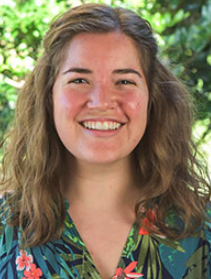 MODERATOR
Sarah Cramer, PhD, MPH, is the Brown Visiting Teacher-Scholar Fellow in Sustainable Food Systems at Stetson University. She holds a PhD in agricultural education from the University of Missouri, where her research focused on examining school gardens as agents of food system transformation. Dr. Cramer teaches courses about food and agriculture at Stetson. She has continued her school garden work at Stetson in collaboration with Volusia County Schools, and been involved in other local food systems initiatives in the region.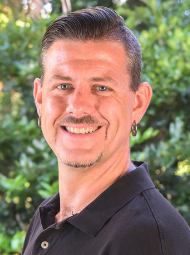 PANELISTS:
Sean Beckman, PhD, is assistant professor of Biology at Stetson University. He teaches physiology, mammalogy, and biostatistics. His research focuses on identifying the prevalence of vector-borne zoonotic disease in animal reservoirs.
Allen Johnson, PhD, MPH, is assistant professor of Public Health and director of the Master of Public Health (MPH) program at Rollins College, where he teaches a variety of graduate-level public health courses. He has also taught several public health courses at Stetson University. Before joining the faculty at Rollins, Dr. Johnson worked for the Hawaii State Department of Health on efforts to reduce infectious diseases, such as HIV and Hepatitis C.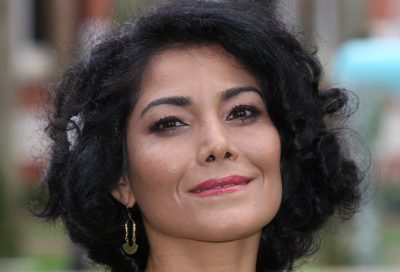 Asal Johnson, PhD, MPH, is assistant professor of Public Health at Stetson University where she teaches epidemiology and global health. She investigates variations in disease outcomes in relation to the distribution of spatial and geographical advantages and disadvantages.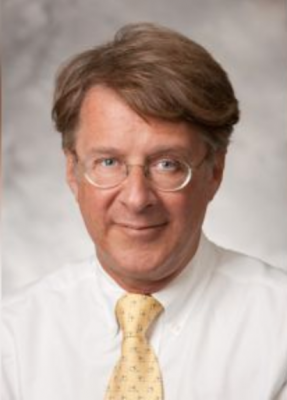 James Perlotto, MD, is a family physician and associate clinical professor of medicine at the Yale School of Medicine. In addition to his appointment at Yale, he has taught public health courses and advised pre-medical students at Stetson University. Dr. Perlotto started treating AIDS patients during the early years of the HIV epidemic before much was known about the virus and has worked on HIV reduction efforts and treated AIDS patients for over three decades.
The COVID-19 pandemic is a dynamic situation. This panel is not offering medical advice. If you have concerns about your personal health make sure to speak directly to your health care provider. This is a novel virus and the information we are learning is rapidly changing. These comments are based on individual research and expertise and do not represent the views or opinions of Stetson University.