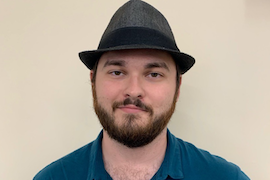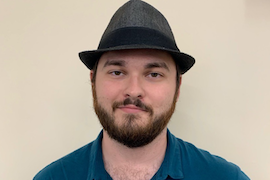 Business owners face many challenges, including creating products and services that appeal to customers, along with actually managing the details of the business, such as finances, hiring and retaining qualified employees, and achieving company goals.
During an international online competition, called Capsim Management Simulations' Capstone 2.0, four student teams from Stetson's School of Business Administration not only proved to accomplish those tasks well, but also scored in the 90th percentile.
In other words, the students placed on the global top-10 percentile list.
Blending entrepreneurial and management skills, the Stetson students competed against nearly 3,000 collegiate teams that were managing sensor companies, designing sensors to match customer requirements, automating operations and improving internal processes, plus overseeing the marketing, financial and human resources aspects of their businesses.
The rankings were based on their balanced scorecard, which is a strategic management performance metric used to identify and improve internal business functions and external outcomes. Scoring was measured on the four pillars of the balanced scorecard: customer, finance, internal business processes, and learning and growth.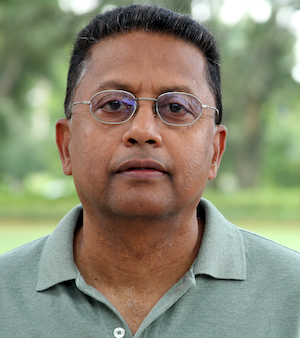 "This is a rigorous activity that requires student teams to coordinate their decisions across multiple functional areas," said Ram Subramanian, PhD, professor of leadership at Stetson, who teaches a strategic management course that includes the Capstone 2.0 competition. "The students had to switch to online courses because of the coronavirus pandemic and use technology to meet with team members. They were able to overcome those challenges, earn an A on the assignment and place in the 90th percentile."
As part of the six-round competition, the Stetson teams managed a fictional business-to-business company that manufactured and sold sensors for cell phones, street lights and other devices. Each round represented a company year from 2020 through 2026. Teams were titled by the name of their company.
The students used corporate strategies, concepts, theories and model analyses, which they learned in the class during the online game. The strategic-management competition provided the students with real-world experience.
"The simulation is designed to force you to think about every section of a business and see how they are interconnected," said Wyatt Peck, Team Chester leader and senior majoring in entrepreneurship. "My team worked very hard, took its time and was careful about making business decisions. Having four of the university teams be listed in the 90th percentile is a great example of how Stetson pushes its students to be the best."
Stetson shared the 90th percentile ranking with Brigham Young University, Penn State University, Rochester Institute of Technology, Temple University and the University of Nottingham, among others.
The four Stetson teams: Team Chester — Amelia Condon, Kyle Godlewski, Bilal Hashmi and Wyatt Peck. Team Digby — Eric Feliu, Elizabeth Jackson, Mikhail Kashkin, Donovan Quijada and Lauren St. Denny. Team Erie — Antonio Andrews, Jayce Jimenez, John Lamon and Vincent Van De L'Isle. Team Ferris — Steven Burdette, Sarah Helton, Javian Henderson, Jared Lynn and Joxaynn Mercado.
-Sandra Carr